"Parents are becoming increasingly aware of their babies' nutritional requirements, turning towards products that enhance the development of their infants throughout the early development stages."
Source: Zenith International 2015
For infant nutrition, we developed a full range of highly nutritious dairy ingredients answering the specific needs of infant formula and baby food. Gastrointestinal comfort, cognitive development and formula optimisation are some of our main concerns.
We are working on the following trends to develop our range:
Reduce total protein quantity together with preserving necessary contents of essential amino acids
Improve protein biological value by increasing tryptophan level
Achieve optimal tryptophan/threonine ratio as close as possible to mother's milk
Provide adapted mineral profile and high microbiological quality
Dairy solutions for Infant Nutrition
| | | | | |
| --- | --- | --- | --- | --- |
| Product | Description | Protein content  (%)* | Lactose content (%) | Benefits |
| Prolacta® 80 | Soluble milk protein | 80 | 17 | High nutritional quality, especially high level of tryptophan |
| WPC80 | Whey protein concentrate | 80 | 10 | Clean dairy taste, protein source |
| Fromy 35 | Whey protein concentrate | 35 | 53 | Dairy protein source |
| Laktodem 90 | Demineralised whey powder 90 | 12 | 79 | Low buffer capacity, neutral taste |
| Laktodou | Sweet whey powder | 11 | 74 | Optimal bacteriological quality, wet mix – dry mix |
| Lactose | Low vitamin B2 | 0.5 | 99.2 | Optimal bacteriological quality, wet mix – dry mix |
| Calciane | Milk calcium 25 or 30% | 3 | 6 | Natural source of calcium |
*On dry matter
These values are typical
Prolacta®
A soluble protein very close to mother's milk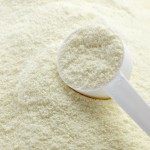 Low temperature process preserving biological value and amino acid profile.

Used in infant formula, Prolacta® contributes to the healthy growth and development of infants.
High digestibility, good acceptance and tolerance
Improved digestive comfort
Formula optimisation by reducing protein content
Preservation of renal capacity (adequate amino acids intake)
Cognitive development
Protection against intestinal infections thanks to its particularly interesting content of lactoferrin and immunoglobulins
Other key ingredients for Infant Nutrition
---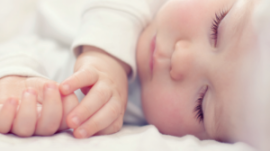 Laktodem 90, a high quality 90% demineralised sweet whey powder
Neutral dairy taste with a low mineral rate (less than 1%) for a better tolerability
Meticulous selection of raw material combined with two processing technologies for a high quality ingredient
Adapted mineral profile and microbiological quality to meet infant quality requirements
Perfectly suitable for both wet mix or dry mix process, from 1st age formula to growing up milk
---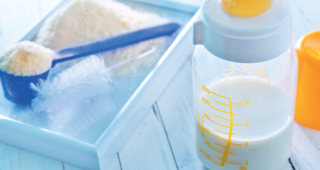 Carefully controlled lactose
Suitable for wet or dry mix process
Controlled profile (mineral content and microbiological criteria)
Available with low vitamin B2 content for formulation flexibility
---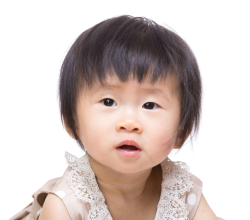 Calciane, natural calcium enrichment
Calcium plays a major role in bone growth and fracture prevention
Calciane is a milk mineral concentrate directly extracted from cheese whey through physical process.
25 or 30% calcium content
standard and micronised qualities available
KEY BENEFITS:
Natural source of calcium
Calcium bioavailability
Neutral taste
Optimum Ca/P ratio
Clean label
Click below for more information on specific ingredients dedicated to infant nutrition: