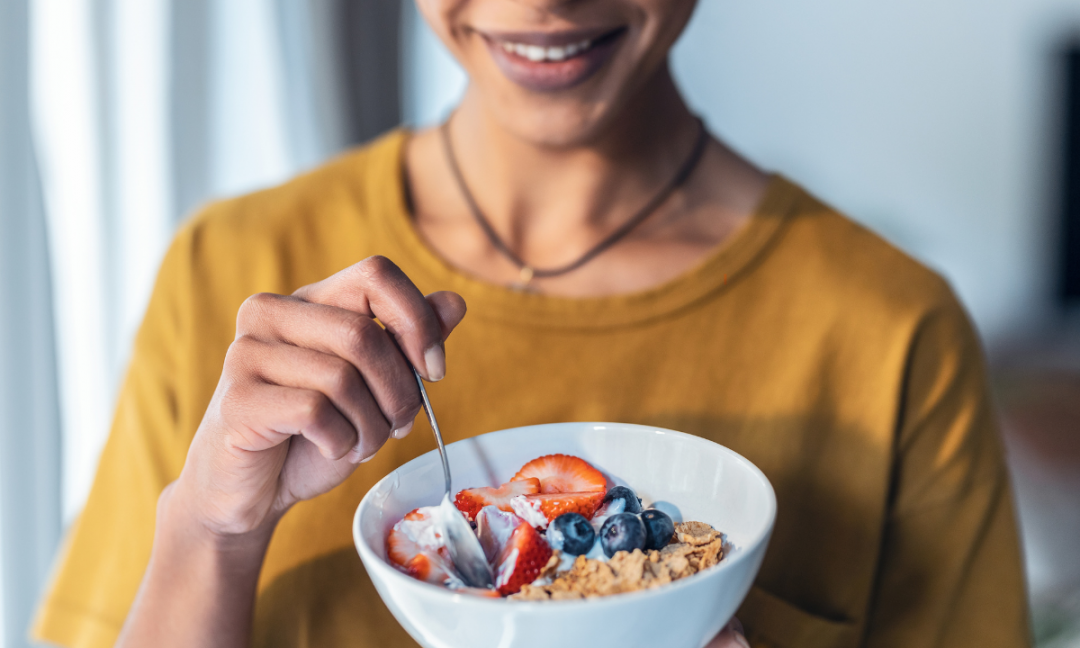 Dynamic growth in the yoghurt market : trends to follow
The yoghurt market is experiencing dynamic growth and offers excellent prospects, with demand and innovation driven by contemporary consumer expectations. Discover the trends to follow in 2022: between innovation, health, and sustainability.
Exciting prospects for the yoghurt market in the years to come
The yoghurt market continues to grow [1]. With a CAGR of 4.8% over the period 2022-2032 and a global market estimated at 90 billion dollars in 2022, the market is buoyant and a constant source of innovation.
A global market estimated at 90 billion dollars in 2022
To date, the United States dominates the global yoghurt market, accounting for 65% of the market share. China also represents a very promising segment in the years to come, with a CAGR of 8%.[2] Dairy specialties are gradually finding their place in Chinese meals, a consumption pattern motivated by local consumer health interests.
The yoghurt market: the reasons for its dynamism
Yoghurt: the ultimate health ally…
Yoghurt is a product that is included in nutritional recommendations all over the world. This is due to its multiple nutritional benefits, including:
Its protein content. Yoghurt is a source of good quality protein, while having a low energy density.
Its mineral content. It contains calcium, a very important element at any age as it contributes to bone health. It is essential for growth in children but also for the elderly, to fight against the risk of osteoporosis.
Yoghurt is a product that is included in nutritional recommendations all over the world.
…that meets the needs of consumers
Yoghurts are positively associated with health in the minds of consumers. But this is not their only advantage. Yoghurts are also seen as tasty products and are widely consumed for the pleasure they bring. Finally, they are affordable and practical because they can be purchased and consumed in different formats.
The yoghurt market is therefore a driver for potential innovation by manufacturers.
Focus on the latest trends in the yoghurt market
Functional yoghurts with health benefits
Yoghurts have always been considered as "healthy" products, but manufacturers are increasingly innovating with yoghurt-based products in terms of nutrition. The objective: to meet the growing consumer demand for increased functionality and health benefits.
Enriched yoghurts but just as tasty
Protein-enriched yoghurts are flagship products in the functional yoghurt category. They are mainly aimed at consumers who are keen on active nutrition or who are looking to incorporate them into their diet as part of a healthier lifestyle. These products allow them to complete their protein intake in a delicious format.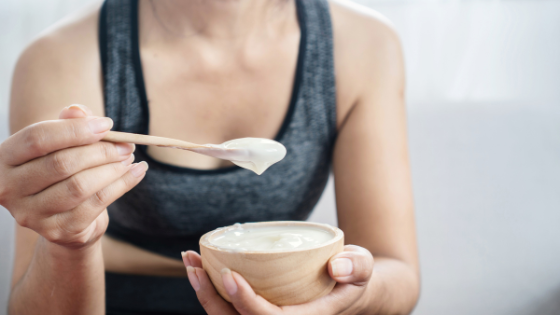 Other types of enrichment are being developed to obtain yoghurts with claims or specific health benefits. This is particularly the case for certain vitamins, for health promises around the immune system. Products of this type are flourishing on the global market, such as "immunity kefirs" and yoghurts for a healthy gut mucosa in China.
Lactalis Ingredients offers different solutions to help you formulate yoghurts. Our skimmed milk powders and Laktein WPC 80 allow you to improve the texture of your yoghurts, in particular with regard to gel strength, viscosity and reduction of syneresis.
The return of slimming yoghurts to the forefront
In the functional yoghurt market, slimming is the third most important reason for buying yoghurt after digestive health and immunity.[3] Slimming yoghurts are back in the spotlight with "keto" and sugar-free ranges. In addition, preventive and curative yoghurts have been developed to combat diabetes and cholesterol.
Yoghurt and probiotics: the microbiota trend
Finally, the promise of microbiota and digestion continues to grow. More and more popular with consumers, the probiotic product category is diversifying. We are now seeing the appearance of new ranges, such as fermented vegetable desserts. This trend is one of the most promising areas for innovation in the yoghurt market.
Two contrasting trends: back to basics and disruptive innovation
On the one hand, there is a strong desire to return to basics. Consumers are looking for comfort foods. We are witnessing a real revival in the popularity of foods with familiar tastes and creamy textures. Yoghurt, as simple as it is and reminiscent of childhood, is therefore a product deserving close attention. Echoing this need for simplicity, we are witnessing the return of "homemade" and the development of the offer of ferments to make authentic homemade yoghurt "just like the good old days".
This trend is countered by breakthrough innovations. Some consumers are looking for more original flavors, such as yoghurts containing vegetables or superfoods (e.g., turmeric, ginger, hemp seeds, etc.). Another breakthrough innovation stands out: hybrid yoghurts combining laboratory-grown dairy proteins and plant proteins. A disruptive innovation, to be followed very closely.
CSR in the spotlight
Finally, environmental issues and sustainability call upon manufacturers to innovate with new product types, production processes and packaging. Key innovations in CSR include:
Promotion of local products: an increasing demand for local and seasonal yoghurts, distributed in short circuits.
The fight against food waste: bulk yoghurts, work on extending the use-by date.
The search for ecological packaging: ethical recycling, ecological or even connected packaging.
The greening of the offer: raising awareness about plant-based alternatives.
Environmental issues and sustainability call upon manufacturers to innovate with new product types, production processes and packaging
Lactalis Ingredients is also in line with this trend, with a strong societal commitment in tune with your expectations. Our CSR approach is based on 3 pillars: protection of the planet, promotion of responsible eating and social commitments.
Sources:
[1] Future Market Insight, 2022
[2] Mintel Market Sizes, 2022
[3] Mintel. The Future of Yoghurt and Desserts: 2022. Avril 2022
Share on LinkedIn