Dairy ingredients are important for the manufacturing of bakery products and pastries. LACTALIS Ingredients offers a wide range of products with halal and kosher certifications, with the following benefits: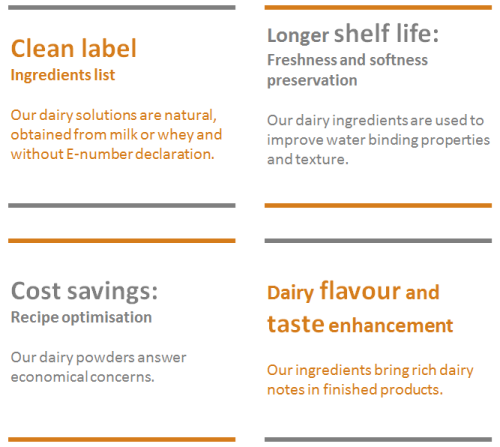 Biscuits, Cakes and Pastries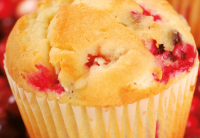 Pastry is a complex balance between an adapted texture, an accurate golden colour, a buttery taste and a competitive price.
However, baked goods remain indulgent products.
That is why LACTALIS Ingredients pays particular attention to develop tasty dairy solutions while bringing optimal functionalities.
Key benefits
Buttery and dairy taste
 Browning control
Creaminess and softness
Sugar reduction
Egg replacement
 Cost savings
We offer a wide range of ingredients for this application:
Butter and concentrated butter with an adapted texture to bring creaminess and a typical buttery taste
Lactose, sweet whey powder and whey permeate as cost competitive filler and browning agents
WPC35 as a source of functional and competitive solids
WPC80 for protein enrichment
Skimmed and whole milk powders
Buttermilk to give a soft texture and extend shelf life
---
Puff pastries and Croissants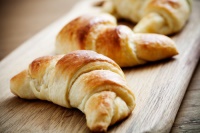 In bakery and especially in puff pastries, butter is central to the process management and product quality.
Key benefits
Layering quality optimisation
 Flavour enhancement
 Browning control
 Shelf life extension
 Cost savings
LACTALIS Ingredients offers a complete range of specific ingredients especially butters with key functional properties:
Butter 82% to enhance mouthfeel while bringing buttery taste
Butter 82 VN texturised butter or high melting point concentrated butter for layering quality optimisation
Lactose, sweet whey powder and whey permeate as browning agents
WPC35 or WPC80 to preserve a homogeneous and aerated dough
Skimmed milk powder
Buttermilk to give a soft texture and extend shelf life
BUTTER 82 VN
A consistent and premium texturised butter 82%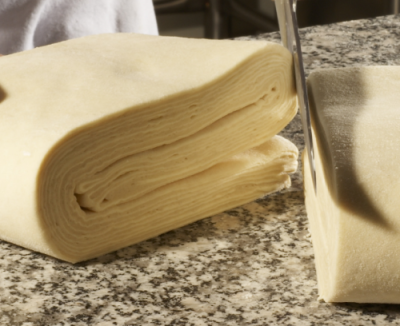 Tailored to meet the stresses of puff pastries manufacturing

Butter 82 VN remains stable under high pressure conditions (extrusion, rolling step…). To guarantee a consistent quality, a regular monitoring based on different tests has been set up to assess texture, appearance, plasticity and resistance.
With its cohesive and homogeneous texture, butter 82 VN is ideal for well aerated and crunchy layering.
KEY BENEFITS:

Cohesive
Homogeneous
No water release
Regular texture
Consistent
Butter 82 VN brings crispiness to puff pastries.
Click below for more information on specific ingredients dedicated to bakery and pastry: