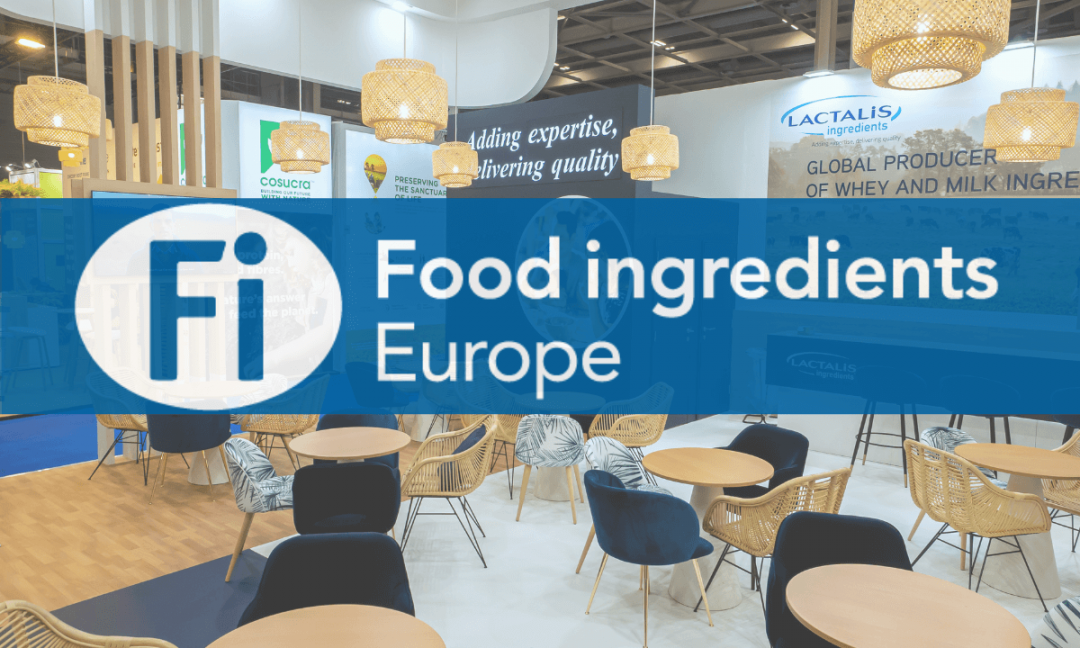 FIE 2022
The latest edition of the Food Ingredients Europe (FIE) fair was held at the Porte de Versailles in Paris from the 6th to the 8th of December 2022. This year's fair brought together more than 900 exhibitors and represented around 135 countries. In total, more than 21 000 people took part in the fair, both in person and online.
The FIE is the ideal opportunity for those in the food and health industry to keep up to date with new ingredient market trends. From all there was to see on the stands and during the 130 conferences, two main trends currently driving the food market stand out.
Consumers aiming for a healthy and active lifestyle
Over the last few years, consumers have rethought the way they take care of their health, improving their diet and including more physical activity. This increased awareness has been boosted by the Covid-19 epidemic. The return to an active lifestyle after Covid-19 has in particular seen the emergence of a need for practical products that can be consumed without taking up too much time.
In 2022, 64 % of consumers questioned by Fast-Moving Consumer Goods (FMCG) Gurus have incorporated healthier foods into their diet over the past two years [1]. Today, consumers are paying more and more attention to their well-being, motivated by the belief that it is better to "prevent rather than cure".
According to FMCG Gurus, 67 % of consumers pay particular attention to the nutritional intake provided by their snacks. This partly explains why 56 % of consumers want to turn to protein-rich alternatives. These same consumers also think that the nutritional quality is improved by the use of natural ingredients [2].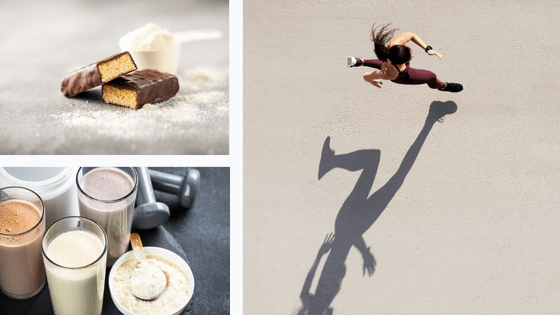 In fact, dairy proteins have real appeal for consumers because of their nutritional quality. For example, they are rich in essential amino acids, are highly digestible, contribute to muscle development, etc. These same consumers believe that dairy products offer benefits to health and 57 % of consumers say they find the claim "contains protein" appealing when looking for dairy products [2].
This trend for more natural protein-enriched snacks was evident in many of the product concepts at the show, such as bars, RTD, ice creams, puddings, clear drinks, etc. In response to this trend, Lactalis Ingredients was able to present three product concepts that are protein-rich thanks to their native dairy protein content. These offer high nutritional quality since they are obtained directly from milk through a low-temperature process. They are rich in essential amino acids, especially leucine, and are naturally low in lactose.
You can find out more here about the many advantages of the Pronativ® range containing native whey protein and native micellar casein.
Manufacturers more transparent about their environmental impact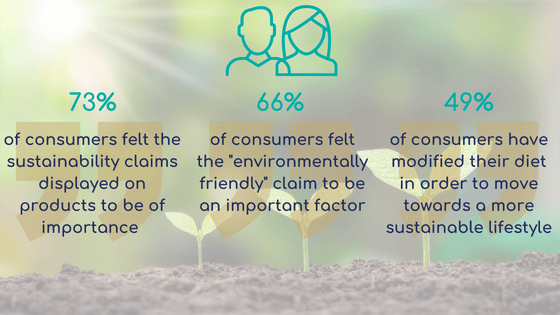 Environmental issues have become a major concern in the minds of consumers. As well as wanting to look after their health, they are increasingly concerned about the impact their food will have on the environment. In 2021, 73 % felt the sustainability claims displayed on products to be of importance and 66 % felt the "environmentally friendly" claim to be an important factor when looking for and selecting dairy products [2]. In 2022, 49 % of consumers say they have modified their diet in order to move towards a more sustainable lifestyle [1]. In response to this trend, manufacturers are launching more and more products that contain an environmental claim. Today, half the products launched in Europe present a sustainability claim [3].
For consumers, dairy products are among those considered to be environmentally friendly. Manufacturers are able to be transparent and provide an activity report to reassure consumers about greenhouse gas emissions as well as animal welfare. Lactalis Ingredients publishes its CSR report every two years, outlining its objectives regarding sustainable development as well as the actions implemented by its associates and workforce to preserve the environment (respect for animal welfare, reduction of the carbon footprint of its activities, etc.). To see the latest CSR report for 2022 click here.
Sources:
[1] FMCG Gurus, 2022. Evaluating health and wellness in 2023 and beyond
[2] FMCG Gurus, 2022. The Reinvigoration of the Dairy Sector.
[3] Mintel, 2022. Sustainable ingredients to watch.
Share on LinkedIn