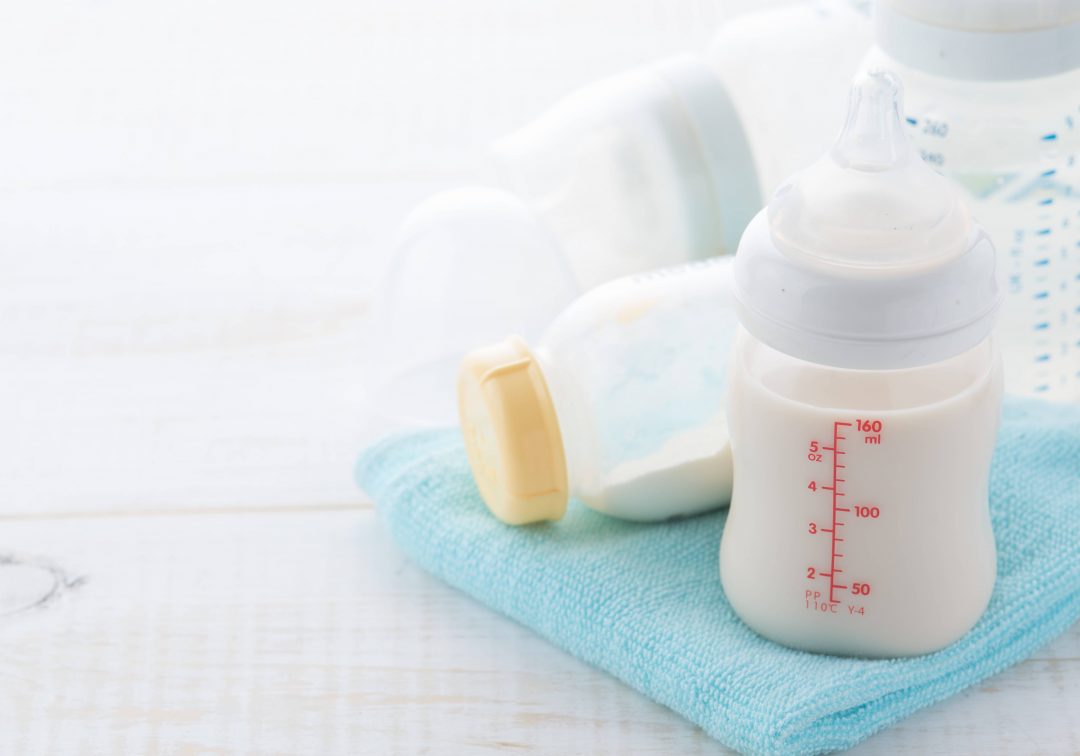 Health and Nutrition
Trends
Infant nutrition: a market shaped by consumers
The infant nutrition market is changing, and manufacturers must adapt to consumer demands. Indeed, they are the ones shaping the new contours of the infant sector with strong values: naturalness, quality, transparency, and traceability.
A mature market in search of opportunities
The infant nutrition market, which includes infant milk and diversification foods, reached $53.5 billion in 2019, with a projection of $79.6 billion by 2024[1]. The nutrition sector is growing overall. This is due in particular to a high level of awareness among consumers, who are looking for better nutrition, and to reinforced prevention actions by third parties. Markets are emerging and growing, such as sports or clinical nutrition. Conversely, the infant nutrition sector is in transition, with more moderate growth of 2.5% between 2017 and 2019 and is seeking renewal. Asia, and China in particular, are important players with high growth forecast (+12% in volume) for 2024. The European and North American markets, on the other hand, are more mature with lower growth (+1% in volume)
In this market, the infant milk category is the most significant. In 2019, it represented $40.3 billion and should reach $60.2 billion in 2024.
Today, the infant nutrition market must adapt and transform to meet new challenges.
Today, the infant nutrition market must adapt and transform to meet new challenges. For example, the organic trend is very present on the market, the number of organic milk and baby food references on the shelves is increasing and is driven by strong consumer demand. Parents are looking for premium products of high nutritional quality. In addition, innovation is a key factor in capturing consumers with formulas that are increasingly close to breast milk. For example, ingredients such as probiotics, or MFGM (milk fat globule membrane) are appearing in infant milk formulas. In addition, nutritional intakes can be optimized thanks to highly purified milk proteins.
.
Consumer expectations are driving changes in the children's market
When buying a child's product, especially milk, parents place more importance on quality than on price. Beneficial effects on growth, the immune system and the digestive system are the main criteria. For key values such as naturalness, transparency, sustainability and practicality, it is essential to look at how their expectations can be met.
A key value: naturalness
Infant nutrition cannot escape a return to the natural and homemade. Consumers are looking for products with a short and clear list of ingredients, so they can better choose what to give their children. Parents are also looking for products with a minimum amount of processing steps. To meet this demand, ready-to-use recipe kits are being developed. The ingredients and manufacturing processes are thus better controlled.
Infant nutrition cannot escape a return to the natural and homemade.
Children's formulas are also going natural with new labels such as "grass-fed". These formulas are made with ingredients from grass-fed cows. Therefore, this trend is in line with the values sought by parents: naturalness and traceability.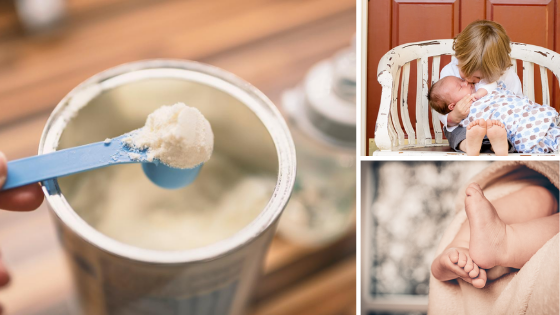 In search of the "cleanest label"
Labels have become a factor of choice. For 32% of parents, the AB organic label is a criterion of choice for child nutrition[1]. Brands are now obliged to offer organic alternatives in order to remain competitive. Local sourcing is also a lever providing a guarantee of quality and reinsurance for buyers.
In addition to labels, "…free" references are a purchasing factor. "Sugar free" and "additive free" reassure parents who want to give their child the least processed products possible.
Transparency becomes a communication tool
Parents need reassurance about the composition of products, especially infant milk. To do this, brands are increasingly communicating about the traceability of their products. New technologies are being used, such as blockchain, to guarantee the traceability of the product from origin to the shelf. Parents have access to this information through a QR code on the package. They can therefore know where each ingredient comes from and what the processing steps have been.
Brands are increasingly communicating about the traceability of their products.
Brands also take the option of transparency on product packaging. With transparent packaging, either in its entirety or just an insert, parents can satisfy their curiosity and see what the product looks like before they buy it. This concept can be taken one step further with visits of the manufacturing plants and meetings with partner farmers. Some brands have even chosen to invest in their own organic farms in order to control the traceability of the product from A to Z.
Infant nutrition goes further
With a more intense pace of life, parents are often looking for practical, on-the-go and fast solutions. To do this, brands are creating take-away formats, such as small individual bottles. With these portions of milk, yoghurt or compotes, parents are sure to provide children with the nutrients they need to grow well.
Another trend coming from England is Child Driven Diversification (CDD), which is gaining momentum around the world. The principle is to introduce babies from 6 months old to new flavors and textures. Children discover the taste of foods one by one, thanks, for example, to sticks of tender vegetables such as carrots. The idea is to introduce each texture and each taste separately, so that children can identify them clearly.
All these initiatives are actions to reassure consumers who are looking for products that are nutritionally good for children, natural and with good traceability of ingredients.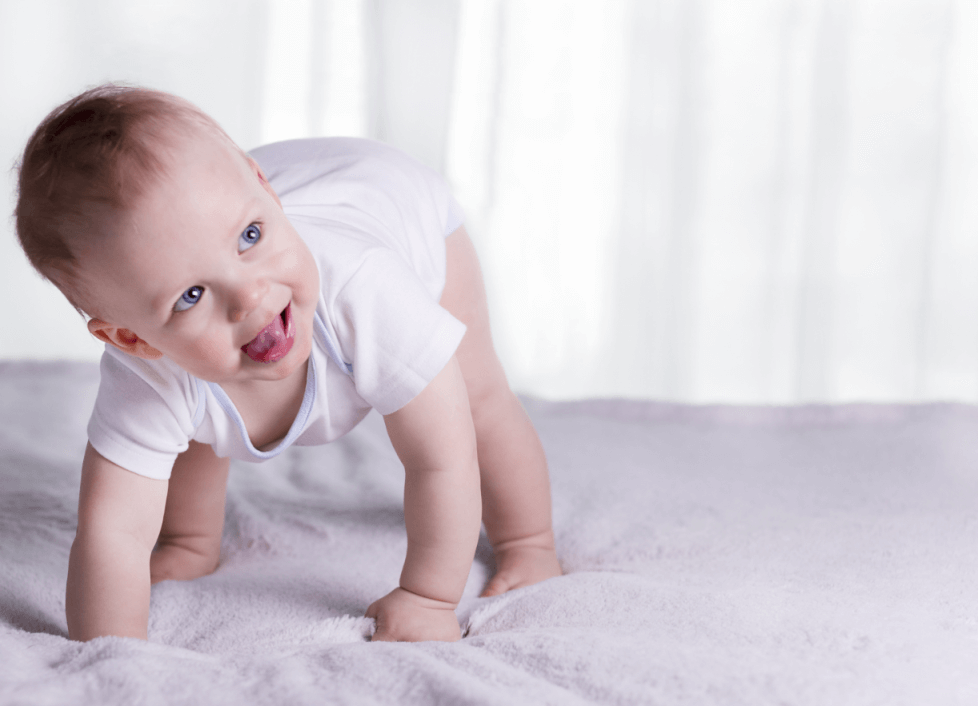 Prolacta® and Laktodem®, solutions for infant nutrition
Lactalis Ingredients offers a natural ingredient with high nutritional value for infant nutrition. Prolacta® is a soluble milk protein made in France from grass-fed cows. No additives or chemicals are used in its production. After pasteurization, the protein is extracted using a low-temperature membrane filtration process. This method makes it possible to obtain a premium protein, closer to its original form in raw milk, thus preserving its biological value and amino acid profile.
Lactalis Ingredients also offers a wide range of ingredients dedicated to infant nutrition such as lactose and 90% or 70% demineralized whey powders under the Laktodem® brand. Entirely dedicated to infant and adult nutrition, Laktodem® products meet the latest requirements in terms of food safety and nutritional quality.
The main challenge in this sector is to understand the purchasing behavior of future customers and to innovate in the nutritional quality of products. Taste and quality remain important pillars in parents' choices. Naturalness, traceability and practicality are now major assets in seducing consumers. Thus, the infant nutrition market is innovating and adapting to new consumer expectations.
Sources :
[1] Global Data, 2020
[2] YouGov, from a study by Omnibus, 2019
Share on LinkedIn