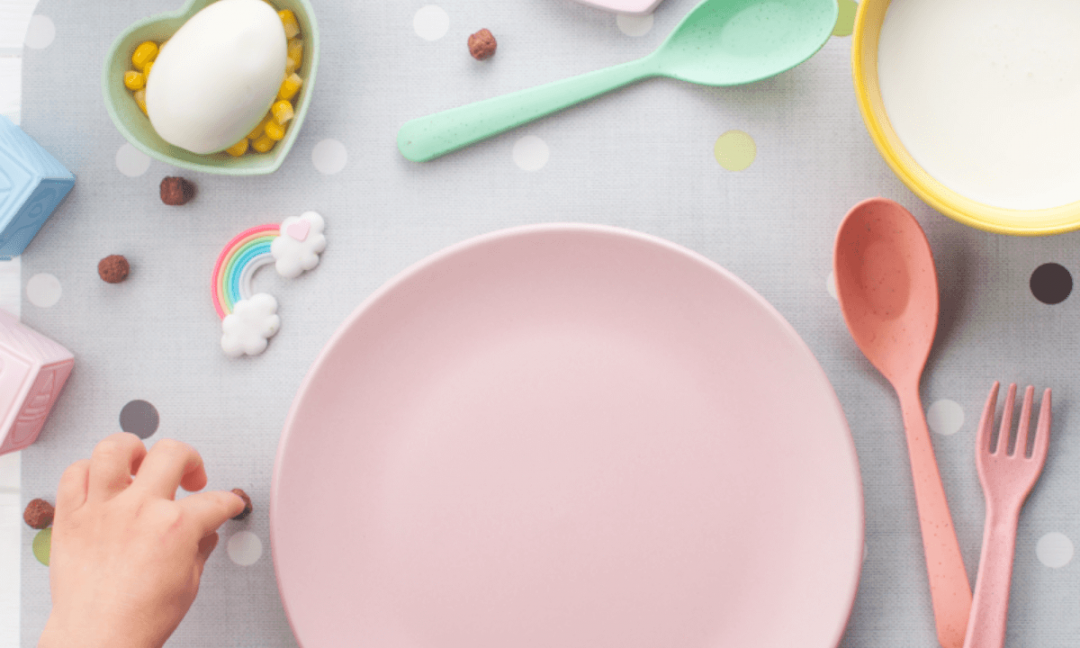 The interest of growing-up formulas for young children
We know now that the environment including diet in the first thousand days from conception until 2 years of age affects long-term health. We are constantly improving the quality of growing-up formulas for all ages. The goal is to offer infant formulas for growing children, from 1 to 3 years old, always better adapted to their nutritional needs. Through different questions, this article takes stock of parent's expectations in parallel with nutritional needs of the child in order to see how growing-up formulas fit into the diet.
How parents' expectations drive the growing-up formulas market trends?
Parents want the best nutrition for their children. They have particular expectations including quality and convenience's product. Thus, different labeling trends are emerging such as: "Organic", "free-from", "plant-based" or "Clean Label. The organic label is recognized by all and represents an additional reassurance for some parents. Of course, organoleptic criteria's remain important purchasing factors for parents. Thus, there are still many possibilities of formulations for the companies. In addition to the main trends, parents' expectations may differ from country to country, therefore communication and formulations strategies could be adapted. For example, Chinese parents seek a wide range of functional ingredients in growing-up formulas. Whereas elsewhere, parents are more focus on overnutrition and want to support healthy eating habits from a young age of their child.
Parents want the best nutrition for their children. They have particular expectations including quality and convenience's product.
What are the latest nutritional recommendations for young children?
The growth of children is high during the first months of life and slows down throughout the second year as they acquire more motor and cognitive functions which may explain why their energy and nutrient needs are different from an infant. Nutritional guidelines for healthy children from 1 to 3 years are quite similar from the European Food Safety Authority or from the World Health Organization.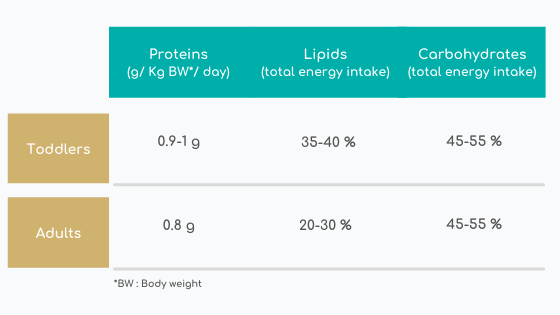 Figure 1: Summary table of macronutrient requirements for adults and toddlers[2]
In most developed countries, nutrition surveys showed that lipids intake is below the recommendations, that is to say 35 to 45% of the total energy intake of the day in children against only 20 to 30% of total energy intake for adults. Therefore, fat intake represents a larger proportion of total energy intake in children than in adults. Moreover, these lipids are among the most crucial molecules that determine brain's integrity. More importantly, by reducing the total intake of lipids it leads automatically to a reduction of the essential fatty acids intake. As for total lipids, the intake of essential fatty acids is below the recommendation in many countries. This trend can partly be explained by the decrease in consumption of baby foods or infant formulas formulated with adequate fatty acid levels.
When looking at the protein intake, the need is quite similar for adults and toddlers (0.8 and 0.9 g/kg body weight/day, respectively). But the body weight is totally different from a 70 kg adult and 14 kg toddler thus the quantity of proteins will also be completely different from 13 g for a toddler to 70 g per day for an adult. In most developed country, intakes of protein is much higher than recommended (Sharma, 2013; Chouraqui, 2019b).  This excess could increase the potential risk for obesity later in life (Rolland-Cachera, 2016) even though, the causal relationship between excessive protein intake and a subsequent risk of excessive weight is far from being established.
Finally, the carbohydrates intake in proportion of total energy intake is similar between adults and toddlers with the same warning: limiting the proportion of free sugar in the diet (EFSA NDA, 2014).
Do growing-up formulas composition for young children provide a nutritional advantage?
On the infant food market, there are infant growing-up milk or Young Child Formula (YCF) aged 1 to 3 years in order to meet or supplement their nutritional needs. Currently, there is no regulation or official guidelines indicating the ideal composition of growing-up formula. There is limited research on the contribution of milk to the diets of children under three years old, specifically, whether YCF provide a nutritional advantage compared to standard cow's milk. However, three clinical trials from 2010 to date have been investigated the nutrition benefits of YCF consumption in nutritional adequacy. The consumption of YCF leads to a reduced protein intake, more close to the amount recommended (Lovell, 2019; Chouraqui, 2019; Walton, 2013) but also increased essential fatty acids (Chouraqui, 2019). Thus, Young Children Formula (YCF) consumption might help to fill the most frequent nutritional inadequacies observed in several countries to be overcome, especially iron or essential fatty acids.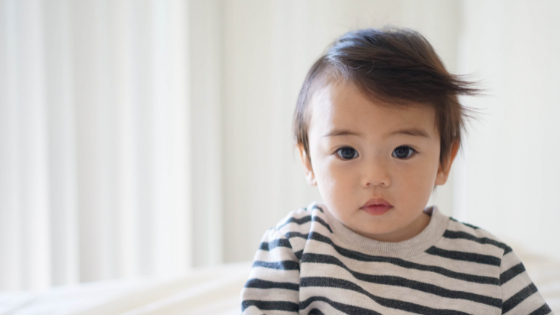 The consumption of YCF leads to a reduced protein intake, more close to the amount recommended.
Which are the key ingredients offered by Lactalis Ingredients?
Whey protein and Prolacta®
The protein source should come from high quality protein which means a protein with high amount of essential amino acids and great digestibility. Indeed, during growth, the body must make new proteins and for that it needs to have all the essential amino acids to build an entire protein. On the opposite, if you bring too much amino acids than needed, the body can't use them all and the excess of amino acids is lost in oxidation. This waste of amino acids implies body's detoxifying process and might induce deleterious consequences in long term. That's why, providing them high quality protein and the right quantity are two important factors. Among food protein, dairy protein and especially whey protein are rich in essential amino acids. However, the processing of the whey protein can impact its quality, so this parameter must be taken into account when choosing a high quality whey protein.
Lactalis Ingredients offers Prolacta®, a soluble milk protein, produced at low temperature directly from fresh milk. This protein exhibits a greater digestibility, better amino acids profile with a higher tryptophan content than a standard whey protein. The manufacturing process is able to preserve the proteins like immunoglobulins and lactoferrin.  Thanks to all its properties, Prolacta® is a good source of whey protein for formulating growing-up formulas.
Lactose
One of the main issues in our industrialized countries is the increase of free sugar consumption as noticed in the Nutri-Bébé study in France performed in toddlers (Chouraqui, 2019). Lactose has less impact on the glycaemia rise than glucose/saccharose or maltodextrin. Lactose is a prebiotic which means that it promotes beneficial gut microbiota composition. Finally, it has also been shown that an infant formula formulated with 100% lactose increases the absorption and retention of calcium, magnesium and manganese compared to a formula with sucrose or corn starch hydrolysate (Ziegler, 1983). Regarding formulas, Lactose is a staple ingredient. It can be incorporated up to 40% depending on the formulation.
Paying a particular attention to lactose as a key ingredient is very important as it can play a big role in formula consistency. For example, the Riboflavin, also called B2 vitamin, has a particular affinity with Lactose crystals and thus is responsible for the lactose yellowish colour. According to several reasons, Riboflavin content can vary. That is why, controlling the consistency of a formula by selecting the accurate lactose can improve formula quality and avoid non-compliance. Lactalis Ingredients offers lactose with a guaranteed or a B2-free vitamin content.
Toddlerhood is a period of transition with major environmental changes including nutrition. Whether from a nutritional point of view or in terms of parental expectations, each region or country has its own specificities and recommendations that can result in nutritional deficiencies or excesses during this transition period. Developing specific baby food products, especially young children formula can help to fulfill these nutritional gaps to accompany this important growth phase of toddlerhood.
Sources :
[1] Mintel, Specialized nutrition : infant nutrition (0-4 years), Juin 2019
[2] EFSA NDA Panel (EFSA Panel on Dietetic Products, Nutrition and Allergies). Scientific Opinion on nutrient requirements and dietary intakes of infants and young children in the European Union. EFSA Journal 2013;11(10)
Share on LinkedIn