Lactalis Ingredients present at the Djazagro in Algiers from 5 to 8 June
May 15 2023
Share on LinkedIn
Lactalis Ingredients will be present at the Djazagro exhibition from 5 to 8 June 2023 at the SAFEX Exhibition Centre in Algiers. Come meet us for this 20th edition.
Djazagro: the professional fair for food production
Djazagro is an essential professional fair for the Maghreb market. This show allows you to meet the professionals of the different sectors of the food industry such as ingredients, flavors and additives, bakery and pastry and many others. You can find more than 22,000 professionals with 650 exhibitors, 75% of them international.
During this fair, you will also have the opportunity to attend conferences on the agri-food sector that will close with exchange times with participants.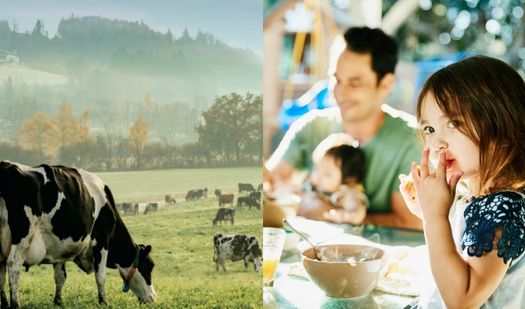 Lactalis Ingredients, dairy ingredients producer
Lactalis Ingredients, expert in dairy ingredients for many years, is one of the largest producers and offers a very wide range of products to meet your various expectations.
Always concerned to meet the expectations of our customers, quality is one of our priorities and we strive to offer ingredients that are both functional and meet specific nutritional requirements.
Come and discover our products:
This milk powder is heat stable at 140°C and has a low rate of thermophilic spores. It reduces the fouling of lines and guarantees the stability of the product throughout its life. This ingredient is ideal for UHT reconstituted milks.
We offer a wide range of whole milk powders: standard, instant, organic or vitamin-enriched. Its fat content of 26% gives it a dairy and creamy taste. Uses are varied: yogurts, milk drinks or confectionery and pastries.
Acid casein is ideal for cheese spreads due to its low calcium content which gives it excellent emulsifying properties and water binding.
This casein is suitable for different types of processed cheeses and provides firmness and elasticity. We also offer a range adapted to analog cheeses used in pizzas. The rennet casein allows the finished product to have good melting properties and better elasticity.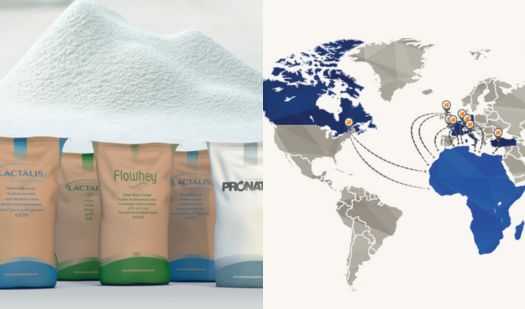 Come meet us at booth B023 Hall A! We will be pleased to answer your questions and help you find the ingredient that fits your needs.
Do not hesitate to subscribe to our newsletter and LinkedIn to see all our news.
Share on LinkedIn