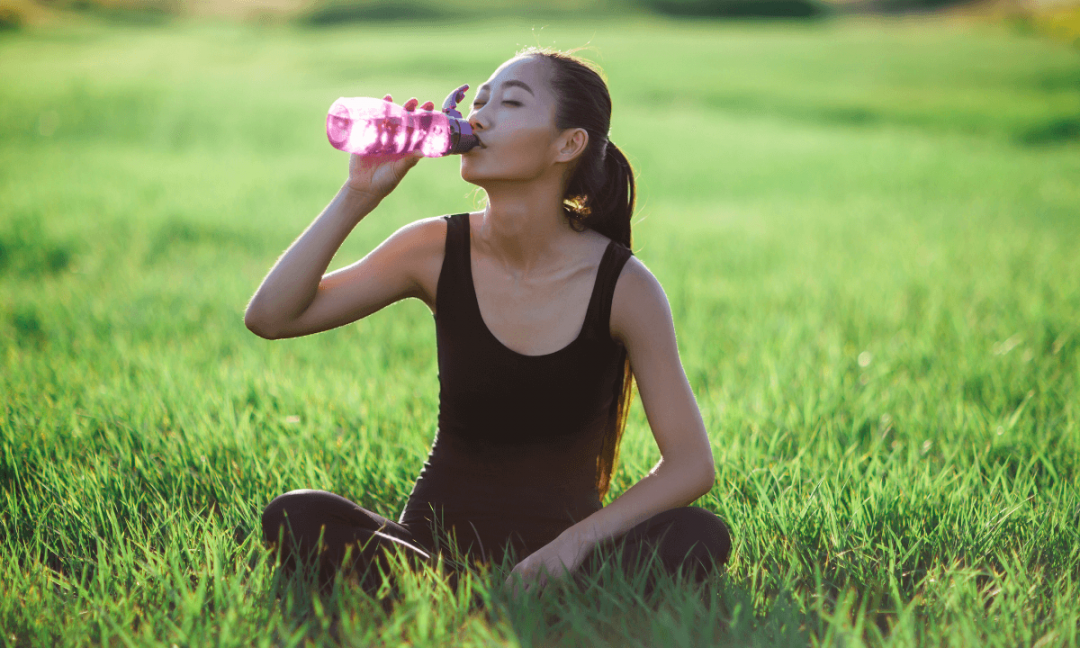 Health and Nutrition
Trends
Develop clear protein water to target healthy consumers in Asia
Increasing health awareness among the population drives a move to functional beverages.The pandemic has accelerated this already growing trend. People are looking for beverages that can boost global health.  Asia being a growth driver, this trend is also found in this region. Let's discover the opportunities for functional clear protein water.
Functional beverage: a clear trend in Asia
2022 trends are clear that growing consumer interest in health, wellness is shaping the beverage industry.
Functional beverages and especially clear beverages such as ready-to-drink tea (RTD) or juice are considered as healthy hydration drinks. While providing refreshment and stimulating benefits, it does not have the possible detrimental effects of milky or artificial drinks that are often considered as too sweet or heavy beverage.
Young consumers are a developing market for healthy hydration products. They appreciate their convenience and see them as a viable alternative to traditional soft drinks. Fortified water is another healthy hydration product that is growing in popularity.
Suppliers can expect the demand for healthy hydration to grow in the coming year.
In terms of desired benefits, digestive health and energy boost are key and more recently there is an increasingly growing market that delivers mood-boosting and relaxation benefits. For middle-aged and older adults, functional drinks that support cognitive health are on the rise. In addition, functional stress and sleep drinks are becoming more popular.
Suppliers can expect the demand for healthy hydration to grow in the coming year.
Consumers have been clear and specific: they want healthier options. Accordingly, ready-to-drink (RTD) sports and nutritional beverages have seen a large increase in popularity, with sales of RTD sports drinks in Asia Pacific reaching $300 Mio in 2025 [1]. In particular, protein sports drinks continue to account for an increasing share of the market.
Clear protein water: an answer for health conscious consumers
Asia: a big market for healthy life style and sports nutrition market
Estimated to a value of approx. USD 2.4 Bn in 2020 [1], the Asian Pacific market is the third largest regional market for sports nutrition behind North America and Western Europe
Towards 2025, the Asian market is forecasted to be one of the major growth drivers of sports nutrition with a CAGR of 10% from 2020 to 2025, leading to a market value of approx. USD 3.8 Bn in 2025.
The sports nutrition market in Asia is mainly driven by two factors: increasing disposable income and increasing interest in living a healthy lifestyle. Exercising is gaining more popularity and increasingly becoming a part of everyday life in Asia.
Take the opportunity of clear protein beverage now and in the future
People want more from a beverage such as functionality, origin, and storytelling, so they want a coffee and something else. As customers no longer drink for the sake of drinking or to quench their thirst, they require a reason to buy a beverage. Beverage manufacturers will work hard in the coming years to meet consumer demands for more functional and convenient beverage formats, and healthier product offerings.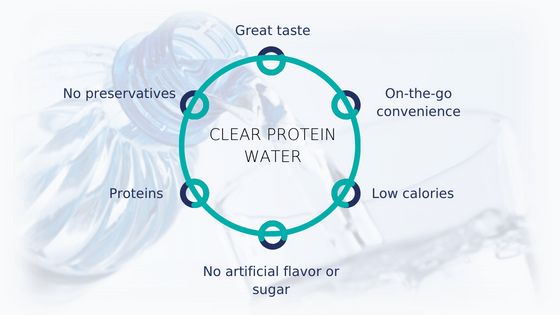 Figure 1: carasteristics of transparent protein water
The clear protein water product combines the popularity of no/low-sugar drinks with the functionality of protein. It meets the demands of the modern consumer by providing on-the-go convenience, low calories, great taste, lack of preservatives, and no artificial flavors or sugar.
The clear protein water product combines the popularity of no/low-sugar drinks with the functionality of protein.
To further develop the market and consumer target, energy drink players can attract physically active women with innovative flavor options and customized packaging. To push beyond this, companies can blur the line between energy drinks and workout supplements with protein energy drinks.
Consumers associate protein with muscle building and weight management. When it comes to sports and/or energy drinks, 30% of Thai consumers are willing to pay more for high protein content. In Southeast Asia, consumers turn to functional beverages, including herbal drinks, vitamin drinks or even energy drinks, for a wide range of health benefits such as immunity, energy and stress relief. In 2021, functional beverages accounted for 20% of non-alcoholic drink launches in Southeast Asia [2].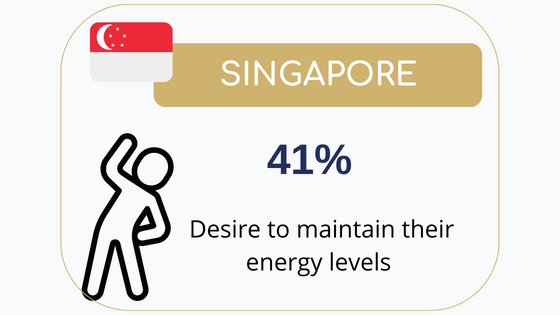 Figure 2: Consumers in Singapore are concerned about their physical fitness[3]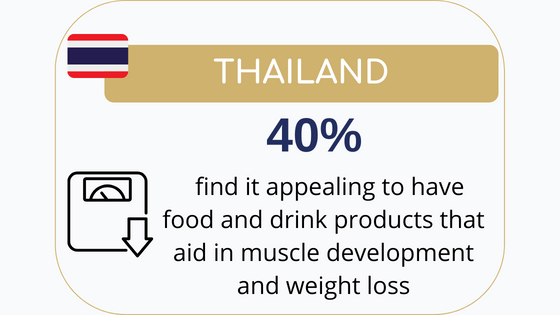 Figure 3: Consumer opinions on food and beverages with health benefits [2]
However, consumers have the perception that functional drinks are not palatable. Moreover, functional drinks in the powdered format are not easy to consume when out of home.
To reach a wider audience, companies can make their functional beverages easier to drink, both in terms of taste and in the way they are consumed.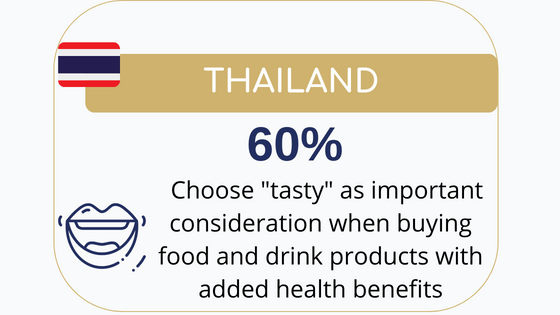 Figure 4: Important criteria when buying food and beverages with additional health benefits [4]
Lactalis Ingredients solution
The types of proteins used in RTD beverage formulations makes a major difference, for consumers and also for manufacturer.
As consumers want to ensure they receive the maximum health benefits from the high protein beverage, the use of high quality protein is key and one traditional nutritional ingredient continues to lead: whey protein isolate (WPI). Educated consumers understand that whey protein isolates provides the highest levels of protein with high quantity of essential amino acids and leucine. Whey protein isolates offer certain nutritional benefits in addition to others more commonly attributed, including weight loss, reduced risk of diabetes and stroke, and anti-aging properties.
Whey protein isolates offer certain nutritional benefits
To produce clear protein water, Lactalis Ingredients offers Pronativ® – Native Whey Protein, an undenatured whey protein, extracted directly from milk through cold filtration. It is a complete protein that is naturally rich in essential amino acids, including leucine, which is key in muscle synthesis. With its excellent nutritional profile, Pronativ®- Native Whey Protein has been clinically proven to have superior characteristics compared to traditional whey proteins. Pronativ® is also efficiently digested and has higher capacity to provide the right ratio of amino acids to support body functions without compromise on taste compared to other standard proteins.
Therefore we developed a refreshing product concept. This water-based beverage enriched in protein (17g of protein per serving) also includes the balanced ratio of carbohydrates and electrolytes to ensure an effective post-workout recovery.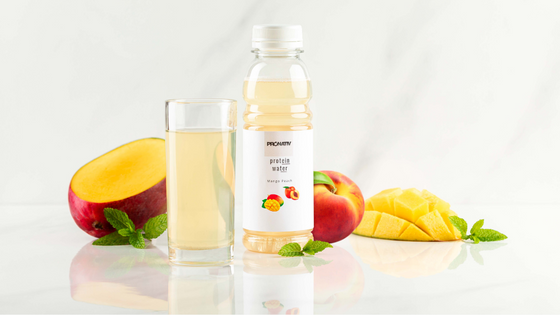 Due to increasing demand, the protein beverage market is becoming saturated. Beverage manufacturers can feature the superior health benefits associated to clear beverage enriched in whey protein to help sway customers' decisions. Lactalis Ingredients can help manufacturers, to overcome the various formulation challenges that come with clear protein drinks and other nutritional beverages.
Sources :
[1] 3A sport nutrition market 2020-2025
[2] Dynata/Mintel, Octobre 2019
[3] Rakuten Insight/Mintel, August 2021
[4] Dynata/Mintel, December 2020
Share on LinkedIn