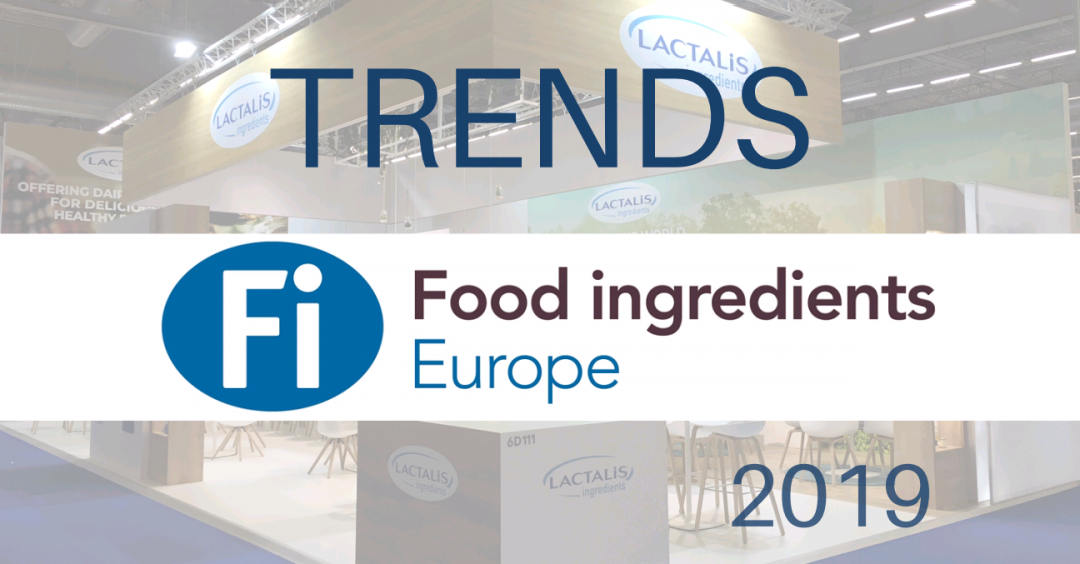 FIE 2019: 5 Key Trends in the Spotlight
Food Ingredients Europe 2019 trade show took place in Paris at the beginning of December. As a reference trade show in Europe for the food industry, nearly 25,000 visitors came discover trends in the food and health ingredients market.
Discover key trends that matter to consumers and drive the food and beverage market.
More eco-conscious consumers for a more circular and sustainable
industry
One of the main trends for all the players in the food and beverage industry is sustainability.
Consumers are increasingly seeking transparency in products origin, environmental impact, and health repercussions. This ethical living trend is supported by NGOs and consumers in social media.
Consumers are now changing their purchasing habits based on agricultural and industrial practices that respond to their requirements. According to a survey conducted by Innova, 87% of consumers expect companies to commit to sustainability (UK, US, CHINA, 2019, INNOVA Consumer survey).
In addition, consumers are willing to pay more for products from companies that reduce plastic or waste, or use renewable energy.
Looking for more natural ingredients
Consumers have increasingly high demands and expectations and pay more attention to what they eat. They are becoming more attentive to the ingredients used in the food and drinks they buy. According to Global Data, 94% of global consumers are interested in food and drink products making "natural" claims. For them natural products mean real ingredients, minimally processed, organic and eco-friendly. They need to recognise and trust the ingredients used in their food. Clean label is no longer just about removing additives, it is also about the origin of ingredients. Thus, as demand for clean-label products is rising, heavily processed ingredients, will be the next challenge. Industrials will have to find alternatives that are more natural and healthy.
For example in the sport nutrition industry, consumers lack trust due to the industry's past. Clean label could completely rebuild consumer confidence. According to Mintel in France 65%of consumers agree they are more likely to trust a food/drink product if the packaging explains where the ingredients are sourced.
As consumers never want to compromise on taste, naturalness is not the only one critical factor for consumers. Pleasure remains the driving force. Brands are therefore looking for solutions to meet the clean label expectations, with products that are free of additives, artificial ingredients, flavours, colours and sweeteners, while offering organoleptic quality for consumers.
At Lactalis Ingredients we developed a product concept: PRONATIV® Protein Water, a Ready-to-Drink alternative to Heavy Shakes, made with Pronativ® native whey protein, cold-filtered from fresh milk. Thanks to its neutral taste, a minimal processing, and its stability in low acid clear drinks, Pronativ® can help protein companies and drinks companies to offer a natural beverage free of artificial ingredients to grow and to continuously bring new consumers in the category.
As consumers never want to compromise on taste, naturalness is not the only one critical factor for consumers. Pleasure remains the driving force
Combining pleasure, nutrition and convenience
Indulgent and healthy are top product trends. Consumers develop their health consciousness therefore demands for highly nutritional foods are growing. Less sugar, salt and more proteins, fibers… are some of the key trends met at FIE. Healthier alternative also includes free-from product (allergen, GMO …).
Consumers are looking for healthier solutions but they still want tasty products. Pleasure can mean new sensory, texture, flavour experience or on the contrary tradition, homemade, authenticity.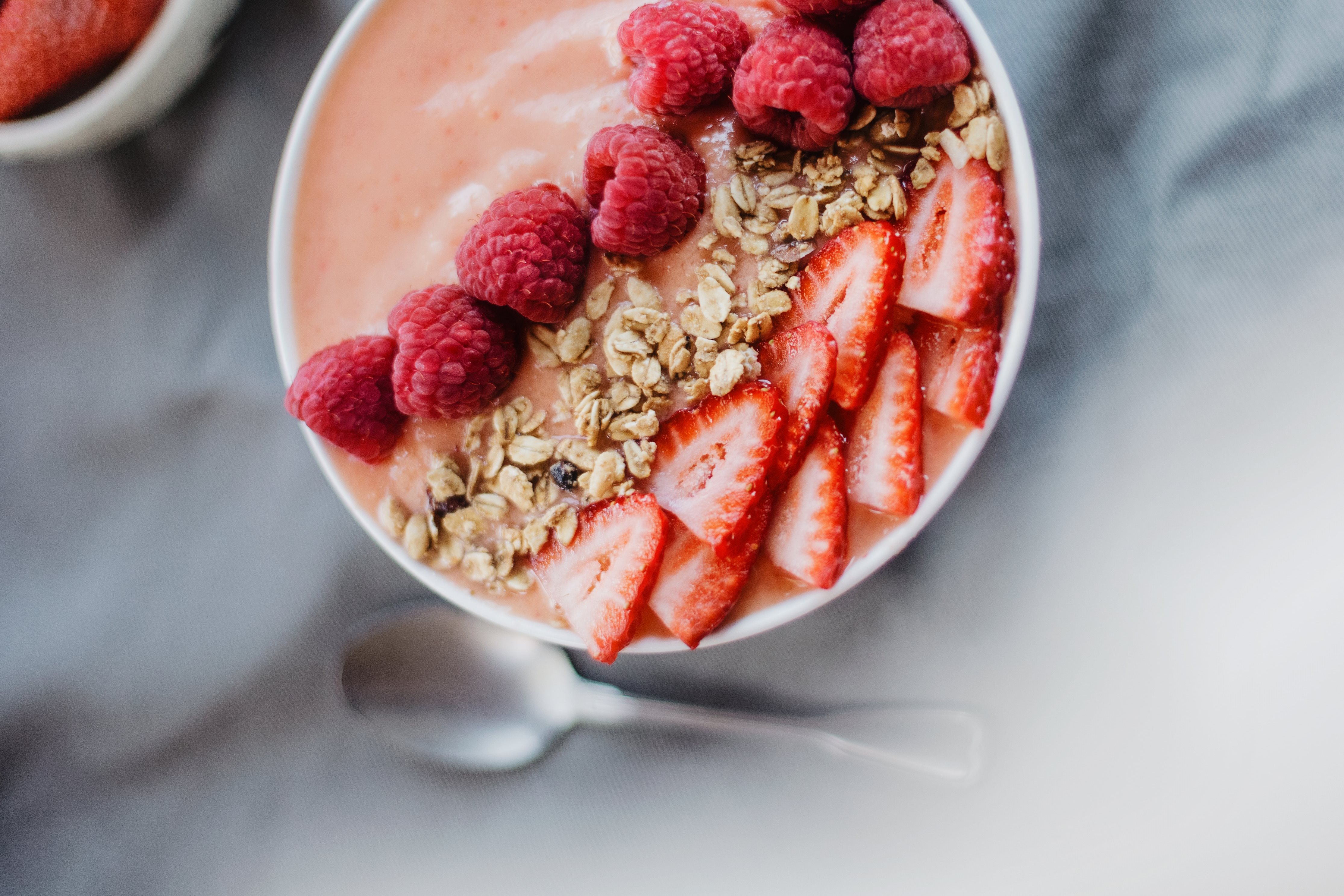 Less sugar, salt and more proteins, fibers… are some of the key trends met at FIE. Healthier alternative also includes free-from product (allergen, GMO …).
Numerous concepts have been shown during FIE highlighting protein enrichment through different way: bars, energy balls, clear protein water, RTD, cookies, smoothies, biscuits…
Healthy snacking and on-the go products are key to meet the consumers demand and help people to support their active or healthy lifestyle.
At FIE 2019, we were pleased to showcase our latest product concept: a High Protein Chocolate made with Laktein WPI, an excellent source of protein with optimal functionalities for chocolate. This new concept has been designed to meet the needs of consumers looking for healthier tasty products.
Containing at least 29% of protein, our High Protein Chocolate is a great opportunity for anyone looking for ready-to-eat bars but also for enrobing uses without compromising on taste.
Healthy ageing: between body and mind
According to the latest report by UNDESA (United Nations Department of Economic and Social Affairs), the population over 60 years of age will almost double by 2050 to reach 2.1 billion meaning 21.5% of the total world population, 60% of which will be based in Asia. Healthy ageing will be one of the main concern in the coming years with particular attention paid to the prevention of certain illnesses such as dementia, sarcopenia, Alzheimer… Today, senior are more interested in functional nutrition with claims targeting specific health issues (bone and join health, mobility and muscle, digestive health). Between prevention and cure, nutrition can in both cases help to solve certain pathologies.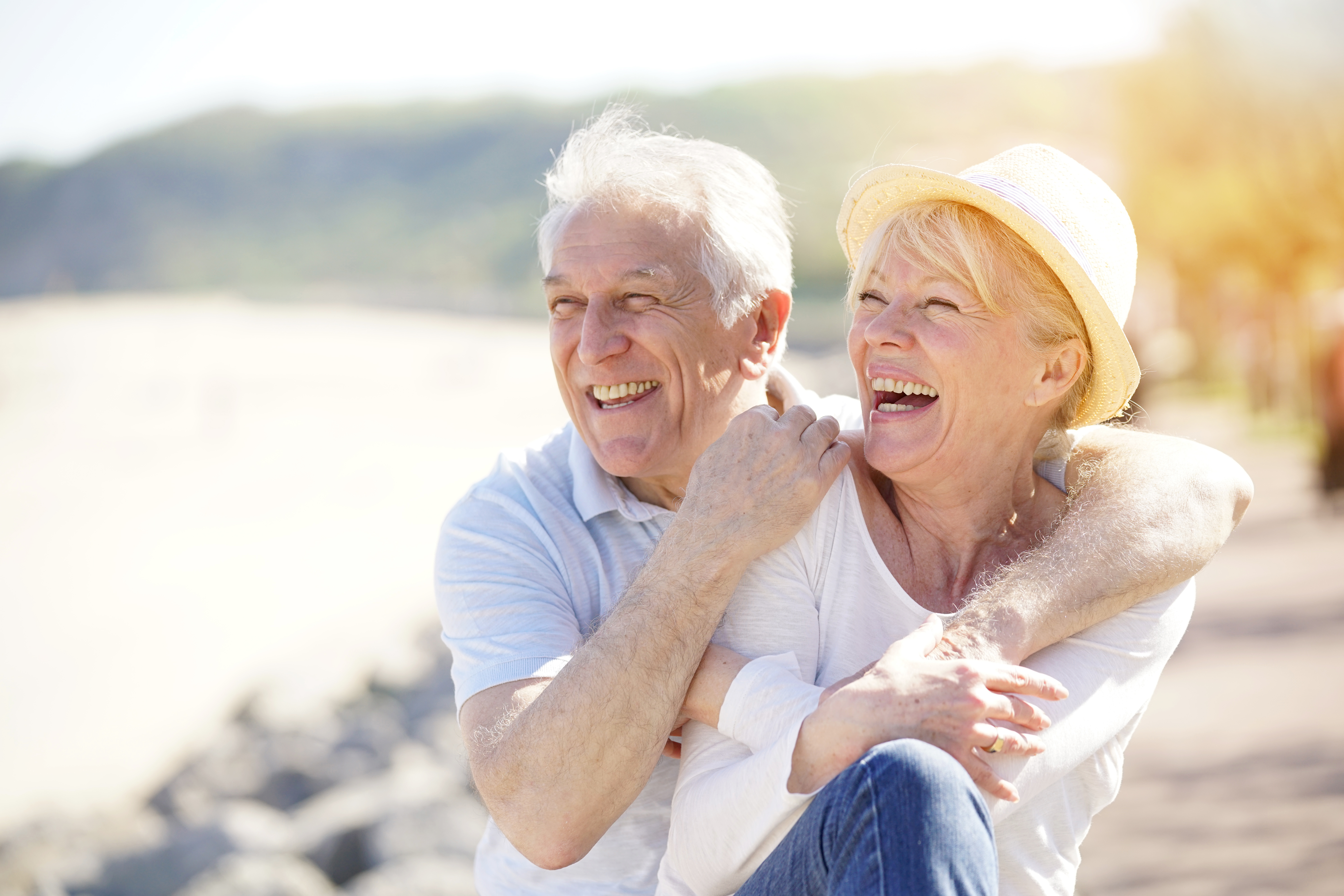 Dairy ingredients are considered as golden ingredients as they can bring many different nutrients to prevent diseases like sarcopenia with milk or whey protein, to prevent brain damages and memory losses with Milk Fat Globule Membrane, to better preserve digestive wellness with prebiotics like HMO/BMO or bifidobacteria.
In order to show the functionality of Pronativ® Native Whey protein Lactalis Ingredients, as whey protein producer, developed an innovative product concept especially formulated to meet the requirements of older consumers: our High protein fruit gel is a new way to consume proteins. Containing 10% of Pronativ®, it as a high protein serving with pleasant soft gel texture and nice sweet and fruity taste which makes it easy and pleasant to eat at the end of a meal for instance.
The gut microbiota, a key player in the brain-intestine axis
There are many ways to approach digestive health. During the last past years, gut wellness concerned more digestive comfort, avoiding every kind of diets that could damage a good digestion and cause pain and digestive disorder such as irritable bowel syndrome or heartburn. This pathologies have led to the avoidance of certain nutrients and therefore to the development of "free from" diets such as gluten free, lactose free and more recently FODMAP diets.
And what if digestive health was more linked to gut microbiota? What if preserving an efficient and accurate gut microbiota could be another leverage to draw a new era of digestive wellness?
People are now more and more aware of how their gut could impact health and even brain health. Home test kits dedicated to help consumers to better understand their gut microbiota (BIOHM, uBiome, Viome, Thryve, and MapMyGut) are now appearing.
The latest science evidence has recently shown that a good balance between prebiotics and probiotics may be the best way to preserve a healthy gut, regardless of life stage. As prebiotics (GOS, FOS, vegetable fibers, inuline, HMO), sources of probiotics such as fermented food, bifidobacteria or yeast sources are also a trends to keep focusing on.
According to Mintel GNPD, 67% of American users of probiotic supplements take probiotics for a healthy microbiome. 87% of Spanish consumers and 47% of Chinese consumers prefer to eat a fermented dairy products after a meal for digestive reasons.
Beyond that, scientific research continues to highlight links between the gut microbiota and many other health impacts, from obesity to skin health, and even mental health.
We hope these few insights will help you bring new innovation to your consumers.
Share on LinkedIn