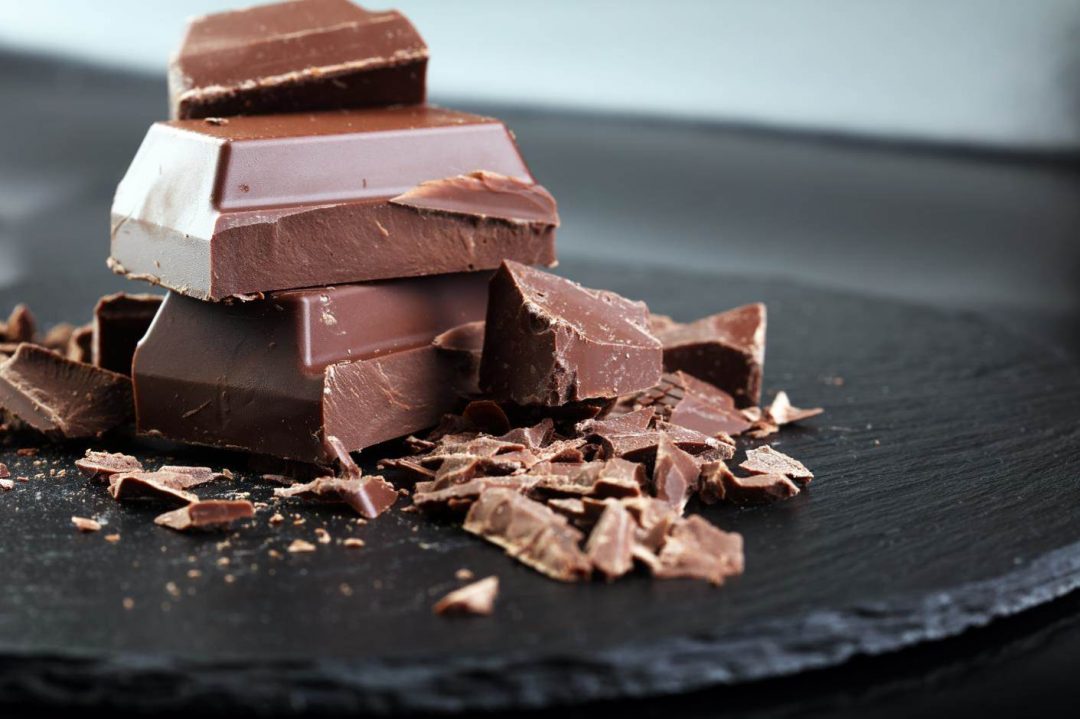 Health and Nutrition
Trends
Offering High-Protein Chocolate as a Healthy Snack
Becoming aware of the beneficial effects of proteins in the human body, consumers want to enrich their diet with these positive nutrients. Indeed, they want to improve their personal wellbeing and adopt a healthy and active lifestyle without cutting gourmet products out of their diet. Simultaneously, more and more products with high-protein claims are bieng launched ; although, industrials still have to prove to consumers the added value of their products. To meet consumer needs, proposing high-protein chocolate could be a real opportunity.
High-protein products: a booming market
The protein supplements market analysis report from Grand View Research [1] revealed that this market was valued at USD 14.0 billion in 2018. For 2025, the market is expected to reach USD 21.5 billion with a CAGR of 6.3%. This impressive market growth is due to an enlargement of the consumer population. These types of products, high in protein, were previously mostly consumed by bodybuilders, athletes, and are nowadays valued by health conscious consumers.
The growing popularity of high-protein products is a positive outlook for the world market. Various types of consumers stand out as sportsperson, active persons and those aware on proteins benefits. An opportune market is rising and some companies have felt it. According to Mintel [2], the proportion of global food and drink products launched with a high or added protein claim grew 128%, from nearly 1.5% to over 3%, in 5 years (between 2014 and 2018).
Proteins are recognized as high quality nutrient by consumers
Protein as a "natural health halo" is in the top 10 key trends in food[3]. This trend is due to the evolution of consumers' perception on proteins. They are recognized as positively linked with good health as 39% of US healthy eaters consider protein content to be an important attribute in food and drink.[4] Conscious and healthy consumers acknowledge that proteins improve lean body mass and reduce hunger between meals thanks to its high satiety power. Vital nutrient for body activity, proteins help healthy ageing and act for prevention by building functional reserve for healthy life in the future. Hence, ordinary consumers who are, now, aware of these benefits wish a healthier and active lifestyle. To this end, they want more proteins in their food and beverages; that is why, they are turning to protein-rich products.
Dairy proteins, qualified as high-quality proteins, are a good opportunity for these consumers. They are designated as most complete by having all 9 essential amino acids. This is even recognized by consumers: 59% of internet Chinese users aged 20-49 agree dairy products are a high-quality protein.
Nowadays, healthy lifestyle consumers are more attentive to the ingredients present and they expect their products to be natural and simple. Nevertheless, taste and pleasure are still guiding them in their buying decision and chocolate can clearly be associated with these 2 adjectives
High-protein chocolate offers numbers of benefits
As consumers of products rich in proteins diversify, they stimulate the market innovation dynamic. Indeed, many everyday products are, now, enriched with proteins as breakfast cereals, ice cream, pasta, pizza. An explosion in the snack market has also been noticed.
Taking pleasure in eating is essential but rarely healthy when it concerns snacks. Following the initiative of an active lifestyle, consumers are looking for easy, ready-to-eat but healthier products.The guiding line is: consume without feeling guilty.
Knowing that chocolate was first flavour component used in snack bars throughout 2019 (used in 33% of new launches)[5], the idea of supplementing chocolate with protein is an opportunity to be seized. It means turning a gourmet product in a healthy snacking without compromising in taste. The range of chocolate products on the world market is so extended that high-protein chocolate can be used in chocolate bar, chocolate spread, chocolate coating bar, chocolate cake preparation… The aim is to transform a basic gourmet product in a more nutritional one
The guiding line is: consume without feeling guilty.
Consume with pleasure, without guilt
Using protein supplementation in chocolate could be a tremendous opportunity concerning 3 major points: adding health benefits, reducing sugar and benefiting from clean label positioning. First, proteins will add health benefits. Chocolate is not considered as a staple food but rather as a pleasure food, snacking. Consumers are looking for proteins to equilibrate their diet and as chocolate market just start growing, they could meet their needs with pleasure. Indeed, 49% of German snack bar consumers would like to see high-protein snack bar, so there is a real market.[6]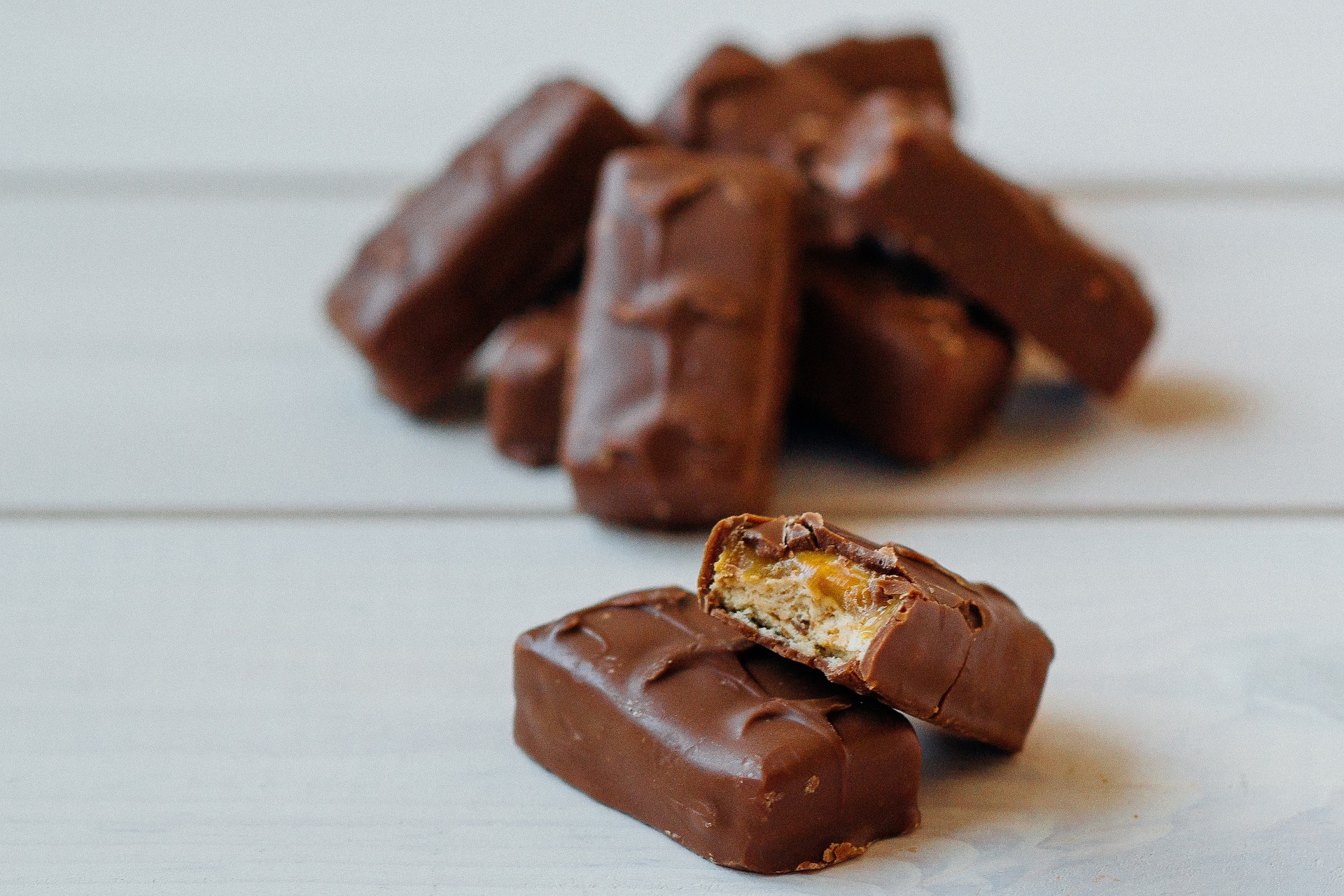 One of today's major concerns is the increasing prevalence of obesity and diabetes. From this situation, the trend is to reduce sugar in products. Chocolate is also concerned since sugar is frequently added during production steps. Adding proteins means decreasing other ingredients, in terms of percentage, and it could be sugar.
Consumers looking for a healthy lifestyle care more and more about the quality of ingredients. They ask for simple, natural recipe and transparency from industrials. Chocolate can't escape this clean label trend and healthy snacking should follow too, as 94% of global consumers are interested in food and drink products with "natural" claims, according to Global Data.
Consumers looking for a healthy lifestyle care more and more about the quality of ingredients.
Improve product quality in chocolate bar
High-protein supplementation in chocolate coating can have 2 goals in a chocolate bar. From one side, adding protein to the chocolate coating can enhance nutritional dimension by increasing the total protein content in the bar.
From another side, the bar texture can be improved and this is a huge opportunity. To maintain the same bar protein content, adding high-protein coating means that the protein content of the filling can be reduced. This is an interesting point knowing that texture is a common drawback according to consumers of high-protein bars. Bar texture is often described as pasty and unpleasant in mouth. By decreasing protein content in the core of the bar, texture could be enhanced.
Why using Laktein WPC 80 in chocolate?
Laktein WPC 80 in chocolate meet consumer needs

Laktein WPC 80 is a clean-taste whey protein with a low fat content. Its optimization for chocolate comes from its ease to use and incorporate. Moreover, it doesn't affect mixing, conching and tempering steps. Laktein  WPC 80 offers a high bacteriological quality and a neutral taste to the chocolate. It is an excellent source of proteins and the final chocolate can contain up to 29% of proteins.
Reduce sugar content
Adding Laktein WPC 80 to chocolate allows manufacturers to decrease sugar content. Indeed, Lactalis Ingredients as Whey protein Manufacturer offers Laktein which can replace a part of sugar as it contains lactose; which corresponds to the sugar reduction trend.
Help positioning on clean label
Nowadays, the consumer demand can be summarized by a simple recipe made from few ingredients which are natural, healthy and processed with more transparency and traceability. That is why,  Laktein WPC 80 which can be labelled as "milk proteins", allows a clean label positioning.
High-protein products are a growing market which recently opened to a large number of consumers. Awareness of these consumers is one of the main reasons, because protein is an essential nutrient, sought and recognized by them as being positive for health. Even conscientious people looking for healthy eating and an active lifestyle still love indulgent food. That is why; enriching a gourmet product with proteins, through chocolate, will meet their needs: it is the idea of healthy snacking (high in proteins, low in sugars with clean labelling). To answer these challenges, Laktein WPC 80 is a clean-taste whey protein optimized to be used in chocolate. Finally, high-protein chocolate could find big interests in all products containing chocolate but also in coating for chocolate bars as an example.
Sources :
[1] Grand View Research, Protein Supplements Market Size, Share & Trends Analysis Report By Product (Powder, Ready to Drink), By Application, By Raw Material, By Source, By Distribution Channel, By Region, And Segment Forecasts, 2019 – 2025, April 2019
[2] Mintel, GNPD, What you need to know about high-protein products, November 2018
[3] New Nutrition Business, 10 key trends in Food, Nutrition and Heath 2020, November 2019
[4] Mintel, Embrace dairy alternatives for high-protein ice cream, December 2019
[5] Mintel, GNPD, The structure of snack bars: 2020
[6] Mintel, Embracing hemp in vegan protein bars, December 2019
Share on LinkedIn