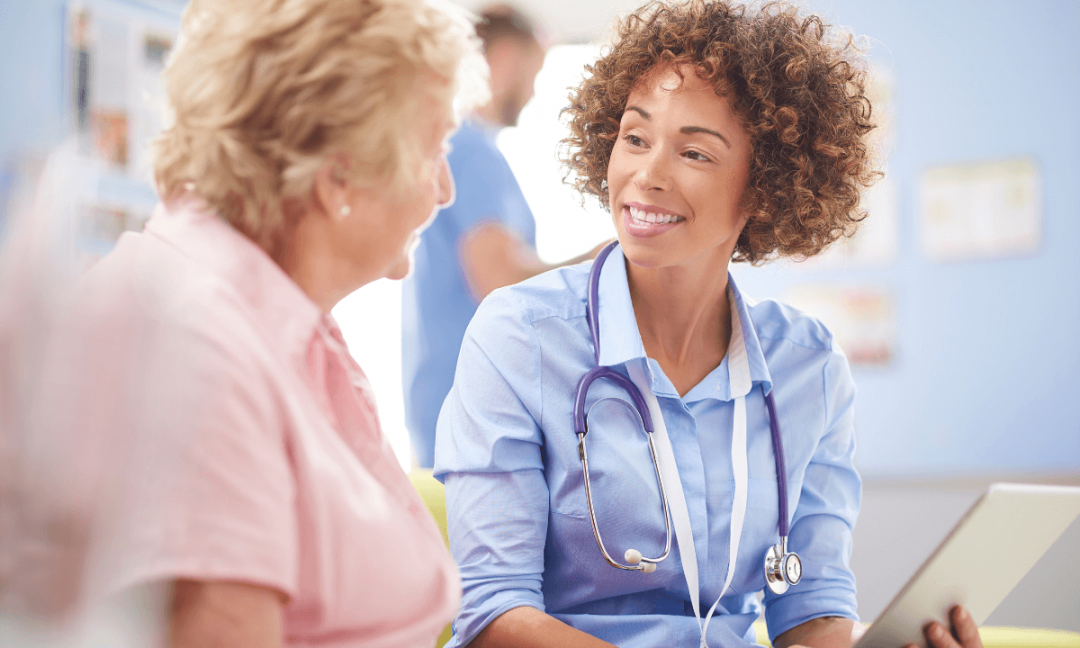 Expertise
Health and Nutrition
Professor Ronan Thibault: improving the diet of people who are undernourished or at risk of undernutrition, at home and in hospital
According to the French Speaking Society of Clinical Nutrition and Metabolism (SFNEP), two million patients in France today are affected by undernutrition, including 400 000 elderly people living at home and another 270 000 living in retirement care homes (Lutte contre la dénutrition, 2021). The consequences of this disease are diverse: infection, muscular atrophy, alteration of physiological functions, etc.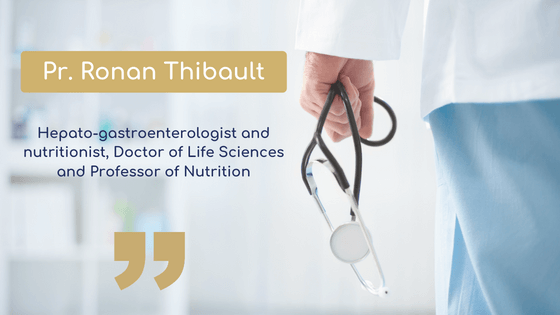 This is a subject of interest to Lactalis Ingredients, and so we interviewed Professor Ronan Thibault, a lecturer and medical practitioner at the University of Rennes and the University Hospital of Rennes, where he is head of the Nutrition Unit as well as a researcher at the Nutrition Metabolisms Cancer Institute, the INSERM (French National Institute for Health and Medical Research) and INRA (French National Institute for Agronomic Research), University of Rennes.
[Question] According to you, which pathologies are most often associated with undernutrition?
[Answer] Generally speaking, it is true that undernutrition can affect anyone. Although most often it affects people who have an acute or chronic disease, with the patients being either hospitalized or at home. As a general rule, 30 % to 40 % of hospitalized patients are undernourished. Despite this, it's a condition that continues to be insufficiently recognized.
For these patients artificial nutrition is often used, that is to say enteral or parenteral nutrition. However, not all undernutrition is necessarily treated with artificial nutrition.
Artificial nutrition is mainly used in oncology (digestive and ENT), whether it be medical or surgical oncology. Then there are the after-effects of strokes and all the neurological diseases. These diseases are major contributors to undernutrition. Finally, undernutrition in the broader sense also includes elderly people above the age of 70. With the ageing of the population, we now have a significant proportion of undernourished people.
[Q] With evolving population characteristics and, notably, the aging factor, is there a greater potential for patients to receive this diagnosis?
[A] Yes, indeed, increasing numbers of patients are undernourished. In particular, I might mention patients coming out of intensive care or with chronic disease. With all the progress that has been made we are able today to extend the life of patients who would have died 20 years ago, but with detrimental nutritional consequences, bringing reduced muscle mass and undernutrition. We need to do better and not consider that a patient is cured simply because they have got out of intensive care. Patients leave intensive care who no longer have muscles, are tired and have a poor quality of life. We need to help these patients get back to a normal life. I think that potentially we will indeed have far more undernourished patients and that is why my colleagues and I are increasingly concerned. We know that the state of health of our patients also depends on their nutritional status.
To put it briefly, an ageing population combined with medical advances will tend towards a problem of undernutrition.
[Q] What different means have been put in place in recent years to overcome undernutrition?
[A] At the University Hospital of Rennes, testing for undernutrition is carried out when patients are admitted. Nurses check their weight and assess their food intake using SEFI (an Easy Ingesta Evaluation Score, www.sefi-nutrition.com). With the parameters used, if there is found to be a risk of undernutrition, a diagnosis is made. We carry out the diagnosis and offer nutritional treatment.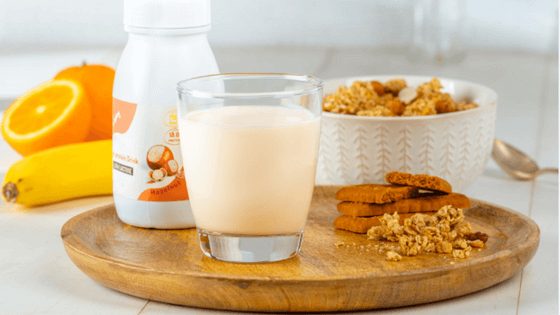 Once there is a diagnosis, we can give them Oral Nutritional Supplements (ONS) if the undernutrition is moderate, or if enteral nutrition is not seen as a suitable solution for whatever reason.
Today, we have a broad range of ONSs in a variety of products (soups, creams, yogurts, juice, beverages, etc.). There are however limits with regard to these ONSs, in terms of therapy compliance. Some patients feel nauseous and therefore won't consume them. This is a fairly common occurrence, and should lead to the choice of enteral nutrition more often than is currently the case.
But before resorting to ONSs, giving an enriched diet, high in protein and high in energy, to patients arriving at hospital would seem to be the best first-line treatment to deal with undernutrition. This is what we have highlighted in the latest ESPEN guidelines (European Society for Clinical Nutrition and Metabolism) with regard to hospital nutrition.
[Q] What can we do to enrich hospital nutrition?
[A] For a start, I think that we can improve the quality and the energy density of the foods provided for hospitalized patients. They should have smaller portions but be given them more frequently. However, this is a costly solution and disruptive from an organizational point of view, so it is not that easy to put into effect.
For the patient at home, an undernutrition prevention policy could equally opt for the protein enrichment of ready meals found in the high street.
[Q] Earlier, you mentioned therapy compliance. Is it true to say that protein and energy enrichment of basic foods favors this?
[A] Yes, we can work on compliance from a qualitative point of view for those who consume the products, but I think for some people it's difficult because the portions served in hospital are too large. When a person is ill and not particularly hungry, the mere sight of a large plateful destroys any appetite they might have. It should be possible to serve the same product in terms of nutritional balance, but more spread out through the day, so patients can eat less but more often. That would improve the patient's food intake.
For elderly people in retirement homes, it needs to be understood that even if they consume smaller portions, they need to be given slightly more energy and protein. This means that every time they eat should be an opportunity to feed them additional nutrients.
[Q] What are the advantages of early management with Oral Nutritional Supplements and how should this be promoted?
[A] To promote care, we need to facilitate therapy compliance. Firstly, by training city and hospital caregivers, because all too often ONS are poorly administered in hospitals. Doctors don't take enough time to explain these things. Community pharmacists are perhaps the best informed of all those involved.
To effectively enhance nourishment, ONS need to be taken for a minimum of 3 months. And to avoid patients getting tired of them and ensure the effectiveness of their treatment, it is important to alternate flavors and portion sizes.
To find out more about the ONS diversification, Lactalis Ingredients recommends the following article: Tapping into texture to diversify your ONS offer.
[Q] What do you look for most in a clinical nutrition product?
[A] Flavor and palatability are important so that patients don't get fed up with them and can continue to consume them over a minimum period of 3 months.
We also look for a balanced composition containing proteins, carbohydrates, lipids and micronutrients. For an elderly person, for example, vitamin D is very important for muscle health, as are omega 3. It is therefore important to increase their concentration in ONS so as to reduce the risk of deficit.
Portion size: the portions offered need to be slightly smaller for certain people, but given more often to make them easier to consume, especially in hospital.
For everyday meals that are not ONS, it might be a good thing if they contain more protein. One idea might be to encapsulate certain proteins so they do not affect taste but are released in the stomach.
Share on LinkedIn