VISIT US BOOTH J129 AT VITAFOODS (MAY 15 – 17) AND LEARN MORE ABOUT OUR NEW BRAND LAKTEIN
LAKTEIN dairy proteins for Life
Heat stable whey protein concentrates and isolates will be soon available from a brand new facility located in the West of France. This new product range will present high microbiological quality and will be perfectly adapted to sports and clinical nutrition.

PRONATIV® native whey protein
PRONATIV® is one of a kind milk based PROTEIN, obtained from fresh milk with an excellent amino acid profile. Soft filters isolate its protein structure preserving the natural presence of key nutrients while filtering out unwanted sugars and fat. PRONATIV® has clinically proven benefits highlighting its superiority towards recovery and performance.
Water based drink and innovative flavors are made possible and taste delicious with PRONATIV®.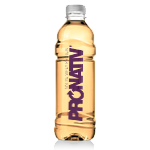 NATIVE PROTEIN WATER, the best of the milk in a refreshing way!
Stop by stand J129 at Vitafoods and try samples of our products!