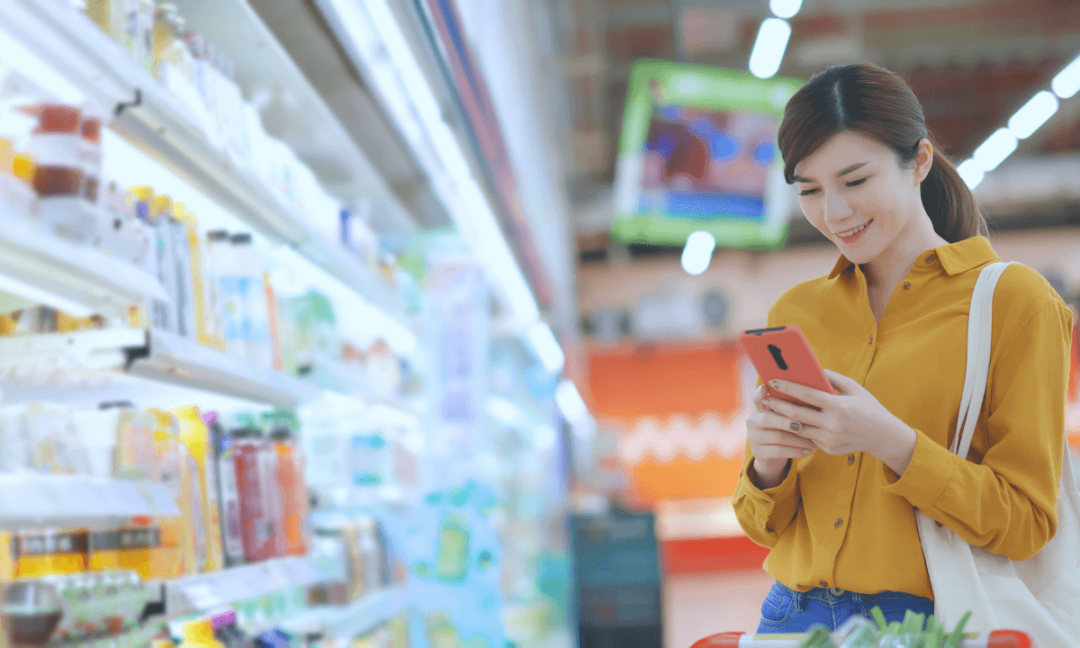 FIC 2021 : Key trends
Food Ingredients China 2021 (FIC 2021) was finally maintained this year despite the specific COVID context we all know. China, like other countries, has been struck hard by the global pandemic. This has had a lasting impact on the purchasing behaviour of consumers by imposing, for example, new eating habits or purchasing via new distribution channels. As a result, some patterns appeared while others only grew stronger.
FIC 2021 was the opportunity to identify the main trends and major changes on the Chinese market and consumer behaviour.
The need for sustainable and responsible consumption
Consumers are increasingly concerned about the impact of their diet on the environment. And for good reason, food is responsible for 26% of global greenhouse gas emissions according a study completed in 2018[1]. China is particularly affected by the increase in country's emissions due to its strong industrial activity and the intensification of the road traffic in megacities, which are now overcrowded. For example, this is the case of Shanghai and Guangzhou, which are the most populated conurbations in the world with 22 and 13 million inhabitants respectively[2].
Chinese people suffer more and more from respiratory diseases. According to a study, in 2018 8.6% of the Chinese population was suffering from chronic lung diseases, which represents approximately 100 million people[3]. The rise in the number of cardio-respiratory disorders results directly from the harmful effects of air contamination. This has made the population aware of the importance of preserving the quality of its environment. FIC 2021 was the occasion to note this awareness. Initiatives to preserve the environment, especially focused on air and water quality are rising within Chinese food companies, either at the sourcing or production level. Carbon neutrality has become an important factor of choice for this population which will expect companies to offer adapted and resilient solutions in the face of climate change. 61% of Chinese people aged 18 to 49 say they have a better opinion of companies acting towards sustainable development[4].
Always in connection with environmental protection and the desire to preserve their health, Chinese consumers are showing a growing interest in products from organic or sustainable agriculture. This need for transparency through a healthier organic sector is felt by a large part of the working population.
This trend is increasingly visible in China, especially as the country aims to achieve net zero emissions by 2060. The ecological awareness of the population is growing rapidly, thanks to the government's efforts and the impact of the various media and communication means. Individual actions must not be overlooked neither. The use of digital tools is ubiquitous in everyday life and it will probably expand further in different areas. In the future, new technologies will certainly help us manage our carbon footprint and optimize our consumption. Consumers are looking for brands that offer a perspective of reconnection with the environment and available resources. Brands will have to become more transparent and be able to provide more information about the impact of their production on the planet.
61% of Chinese people aged 18 to 49 say they have a better opinion of companies acting towards sustainable development.
Protein: the essential in sports nutrition
FIC 2021 was once again the opportunity to confirm the trend around proteins in healthy ageing or sports practice. Chinese people are now more willing to practice sports on a daily basis. This can be seen by the increase in the use of new technologies to measure sports performance. To achieve their physical goals, 56% of Chinese adults say they track their exercise and progress daily via sports applications[4].
Sporting practice also requires an appropriate nutrition, especially thanks to a sufficient protein intake. More and more specialized foods have been developed in China, allowing beginners and proven athletes to adapt their energy and protein intake to their sport. Protein bars, drinks or dairy products are particularly popular.
In the context of sport, proteins help to rebuild muscle and support recovery. In line with this, Lactalis Ingredients has developed a range of native whey proteins: Pronativ®, an ideal ingredient for formulation of foods for sport or senior nutrition. Pronativ ® improves muscle synthesis and recovery after exercise and can be used to make a wide range of products (powders, beverages, gels…).
Sporting practice also requires an appropriate nutrition, especially thanks to a sufficient protein intake.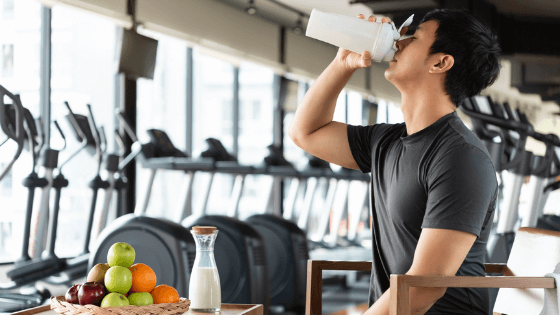 Adequate protein intake is also linked to healthy ageing. In China, the share of people aged 65 or over is estimated at 12% today and will reach 24% by 2050[5]. With the ageing of its population, China has seen an increase in the number of protein-enriched products to support healthy ageing.
The Chinese government's initiatives to protect the health of population encourage Chinese companies to launch sports nutrition products with immune health claims[6]. As a result, these products are rising in China.
A careful diet to support immunity
Another trend seen at FIC 2021 was the growing interest in diet that boosts immunity. In fact, according to a survey conducted by Innova in 2020, 54% of consumers surveyed said they are seeking for more transparency about their diet[7]. Anxiety generated by the pandemic has led people to prioritize an immunity-boosting diet.
To ensure the proper functioning of the body and the immune system, it is recommended to adopt a balanced diet that covers the daily needs. Dairy products are particularly interesting to boost the body's defenses. Milk provides all the amino acids that the immune system needs to work. One of the components of milk is a protein particularly interesting in the immune response process: lactoferrin. It is mainly known for its protective role against bacterial infections, but recent studies have shown that it also has other roles. These include modulation of the immune system, regulation of bone growth and protection against cancer[8]. Milk also contains antibodies called immunoglobulins that allow the body to detect and eliminate foreign substances.
All these elements are widely present in the native whey proteins of our Pronativ® range. It is therefore particularly suitable for the development of products that promote immune health. 
Anxiety generated by the pandemic has led people to prioritize an immunity-boosting diet.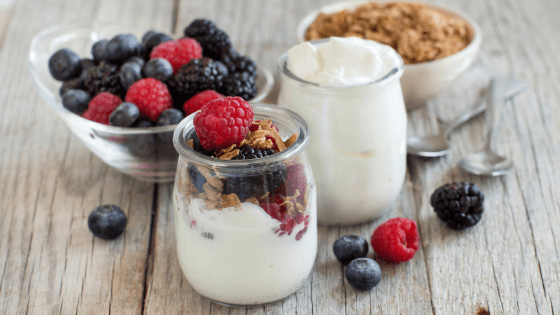 Fermented dairy products also contain probiotics known for their actions on the microbiome. For several years, scientific studies have been multiplying to highlight the benefits of these foods. It has been proven that they contribute to strengthening the microbiome and the immune system thanks to their probiotic content[6]. Our gut flora is an important protective barrier against harmful substances. Therefore, immune-boosting foods and especially products for young children, often focus on gut health with probiotics and prebiotic fibres helping to strengthen the immune system[6].
In general, dairy products are a great source of ingredients to support and strengthen immune health.
Sources: 
[1] Poore, Nemecek. Reducing food's environmental impacts through producers and consumers. Science 2018 ; Vol. 360, Issue 6392, p. 987-992  
[2] Moriconi-Ebrard, Perez. Shanghai et Guangzhou sont les deux agglomérations urbaines les plus peuplées du monde. Confins, Hervé Théry, 2017.
[3] Tulane University. Almost 100 million adults have COPD in China: The largest study of COPD across age groups in China finds that most don't know they have the chronic lung disease. ScienceDaily 2018
[4] Mintel, North APAC Regional 2021 Consumer Trends. February 2021
[5] Dumont, Gérard-François. La Chine: un géant démographique face au vieillissement de sa population. Géostratégiques, No. 42, 2014
[6] COVID19 sparks immunity: interest & innovation : https://www.innovamarketinsights.com/blog/trending-now-covid-19-sparks-immunity-interest-and-innovation/
[7] Food ingredients first. INNOVA consumer survey (UK, US, Spain, France, Brazil, India, Germany, Mexico, China and Indonesia), 2020
[8] Pierce, Legrand, Mazurier. La lactoferrine : une protéine multifonctionnelle. Med Sci (Paris) 2009 ; Vol. 25, n°4, p. 361–369
Share on LinkedIn