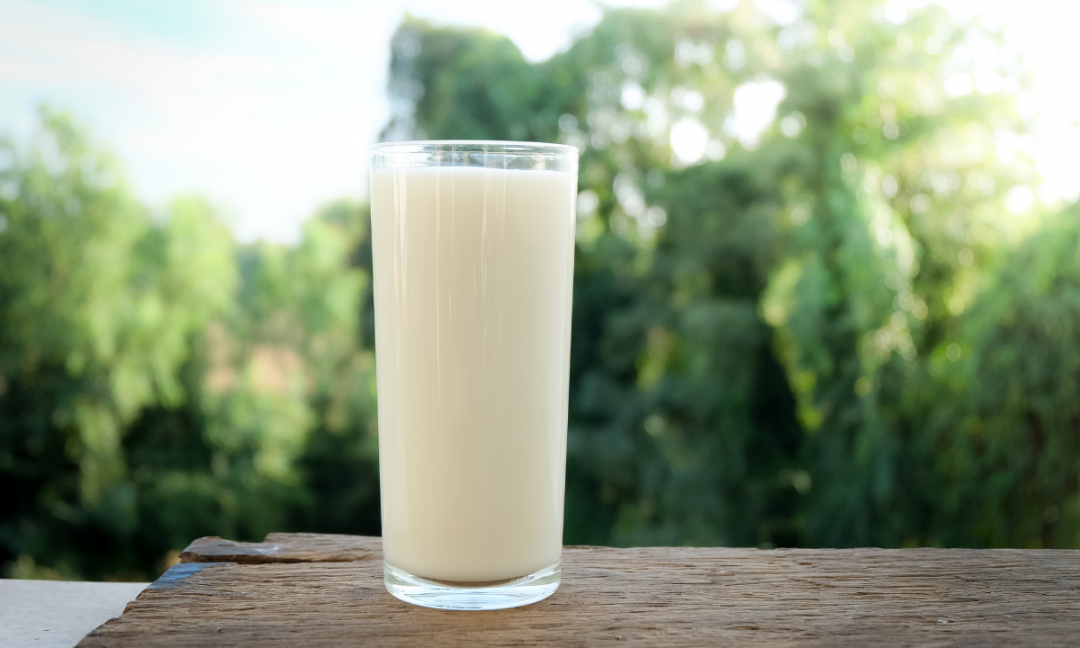 Health and Nutrition
Trends
The lactose-free market: what are the opportunities for lactose-free dairy ingredients?
By the time they reach adulthood, a large proportion of the population loses the ability to digest the lactose contained in some of the dairy products we consume.
Furthermore, interest in this intolerance is growing. This is reflected by the increasing number of products that are launched claiming to support 'digestive well-being' or to be 'lactose-free'. In this article, we will analyse the opportunities that lactose-free dairy ingredients represent on the digestive wellness market.
Understanding lactose intolerance
The origins of such an intolerance
Lactose is naturally present in milk and highly concentrated (65% to 75%) whey.
During digestion, an enzyme called 'lactase' serves to separate this sugar into two different sugars: glucose and galactose. Lactose intolerance is a phenomenon that comes from the reduced activity of this enzyme and a malabsorption of this sugar by the body[1]. In fact, the lactose is not separated and is fermented by the bacteria contained in our gut flora. This fermentation is what may cause digestive discomfort.
Three things may cause this intolerance[2]:
Primary acquired deficiency: loss of expression of lactase activity.
Lactase activity is important during our early years of life but in most cases the activity decreases as we get older. This is part of natural evolution and is the most common.
Congenital lactase deficiency: the body is unable to synthesise lactase.
This appears from birth and cause diarrhoea and vomiting. This is rare.
Secondary lactase deficiency: linked to intestinal diseases (gastroenteritis, coeliac disease), may be temporary.
Who is most concerned worldwide?
Lactose intolerance is increasingly widespread deficiency, but is not evenly spread geographically[3].
On average it concerns 75% of the human population, but only 35% of Europeans. This unequal pattern is undoubtedly linked to the historical level of dairy products used in the diet. It affects 5% of Northern European populations and up to 90% of Asian/Hispanic populations.
Choosing a healthy, balanced diet
Experiencing such digestive and intestinal discomfort, and understand the origins, lactose intolerant consumers might have a tendency to avoid dairy products.
However, avoiding dairy products is not necessarily a sustainable solution. They are important for carrying calcium, iodine, vitamin D and vitamin B12[4] so, as EFSA pointed out in a 2010 report[5], people who avoid lactose need adequate supplementation to avoid deficiencies.
Consumers have largely understood that milk is a source of essential nutrients as part of a balanced diet, as shown in this 2020 study of the US population.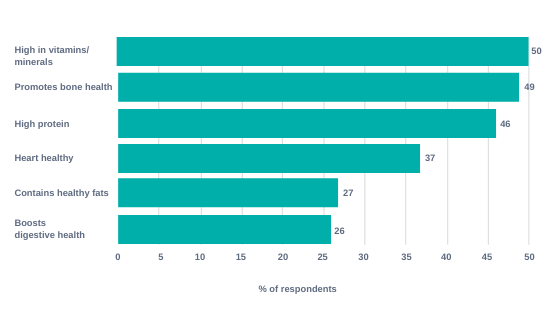 Figure 1: The United States: interest in health claims concerning milk October 2020 [6]
It is therefore important to be able to provide a range of more digestible products for this population of intolerant consumers.
The lactose-free trend
The lactose-free market is a dynamic one with an annual growth rate of 5% (2014–2018)[7]
What are the opportunities on this market that encourage consumption of lactose-free products?
Opportunities on the digestive wellness market
People suffering from lactose intolerance are therefore looking for products that are easy to digest, tasty, and also meet their daily nutritional requirements. Consequently, offering products suited top digestive well-being through lactose-free positioning seems to be a good choice to meet the increasing demand.
More generally, digestive health is among the three advantages that consumers are seeking most when they consume a product[8].
Products that claim to ensure digestive well-being are part of a new generation of foods that place more emphasis on the nutritional properties and are, more than ever, part of a preventive approach to staying healthy.
Consumer quest for a healthier way of life
When choosing a product (food or drink), a large portion of consumers state that they are influenced by the impact it may have on their health or well-being[9].
While intolerance and digestive well-being are important elements when buying lactose-free products, most consumers also purchase these products because they perceive them as being healthier rather than for a specific medical purpose. This can be seen in Europe and Asia-Pacific particularly.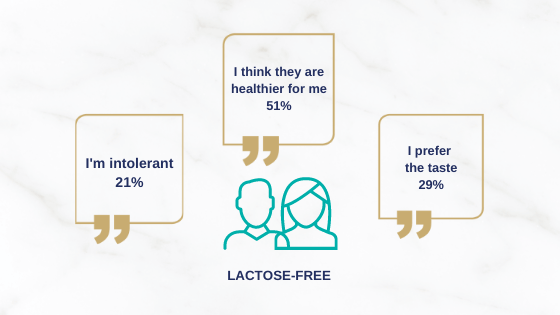 Figure 2: 2017-Reasons why American consumers buy food and drink products with the following claims – [9]
Finally, as consumers are increasingly aware of the environmental impact of their consumer choices, they will pay more attention to sustainability features of the products they buy.
With this in mind, and with the emergence of dairy alternatives that respond to lactose intolerance, it is important for manufacturers to communicate with this informed segment of the population by highlighting the natural and sustainable aspect of their products[10].
Our ingredients solutions
Lactose-free skimmed milk powder
Lactalis Ingredients lactose-free skimmed milk powder is a solution for formulated low-lactose or lactose-free products that meet the expectations of the market for health and digestive well-being.
In order to meet these requirements, Lactalis Ingredients offers a range of two skimmed milk powders:
A lactose-free skimmed milk powder, with less than 0.1 g of lactose per 100 g of powder
A low-lactose skimmed milk powder with less than 1.5% lactose.
Our powders are made from skimmed milk from which the lactose has been hydrolysed using enzymes.  The skimmed milk powder obtained retains the same organoleptic properties as milk. It is also naturally slightly sweeter than standard skimmed milk powder due to the hydrolysis of the lactose.
It is used in a wide range of industrial applications such as dairy products, desserts, ice cream, chocolate and baked goods.
Lactose-free protein
Protein, in sufficient quantity, are essential to meet the body's specific requirements at each stage of life.
Lactalis Ingredients offers a wide range of lactose-free proteins for nutritional and functional applications to meet consumer expectations.
Casein, highly functional dairy proteins made from skimmed milk coagulated with either rennet or acid. The lactose content is naturally low.
Thanks to their nutritional and functional qualities, they can be used in sports, clinical and infant nutrition products to meet the needs of consumers who prefer a diet with lactose-free dairy ingredients.
_
With increasing concerns regarding digestive well-being and a healthy diet, the lactose-free market is a dynamic one with a strong potential for innovation.
Therefore, the choice of lactose-free dairy ingredients is interesting in terms of lactose-free product development potential in response to the increasing demand for healthy, lactose-free foods.
Sources:
[1] National Institutes of Health US National Library of Medicine, 'Lactose Intolerance' ghr.nlm.nih.gov, Mar. 17, 2020
[2] https://www.ameli.fr/landes/assure/sante/themes/intolerance-lactose/definition-symptomes
[3] https://www.foodbeast.com/news/map-of-milk-consumption-lactose-intolerance-around-the-world
[4] ANSES. 2017. 'Étude individuelle nationale des consommations alimentaires 3 (INCA 3) Avis de l'Anses – Rapport d'expertise collective' (Third national individual study on food consumption (INCA 3) Opinion by Anses – Collective Expert Appraisal). https://www.anses.fr/fr/system/files/NUT2014SA0234Ra.pdf.
[5]'The avoidance of conventional dairy products without supplementation or appropriate adaptation of dietary habits may result in low intakes of calcium, vitamin D and riboflavin'. (EFSA Journal 2010;8(9):1777) – https://efsa.onlinelibrary.wiley.com/doi/epdf/10.2903/j.efsa.2010.1777
[6] Mintel – What is next for lactose-free milks?
[7] Future Market Insights, Lactose Free Dairy Products Market Trend Analysis, Feb 2020
[8] Food Insight report, 2020
[9] GlobalData 2017 Q1 global consumer survey
[10] Mintel – What is next for lactose-free milks?
Share on LinkedIn