Lactalis Ingredients at Food Ingredients China 2021
May 3 2021
Share on LinkedIn
The international FIC trade show focused on food additives and ingredients will be held from June 8 to 10 2021 in Shanghai. We are very pleased to meet and share again our vision and latest innovation with our customers.
Food Ingredients China, one of the largest ingredients event in Asia
After being postponed because of the pandemic, FIC 2021 will finally be held in Shanghai from June 8 to 10 at the National Exhibition and Convention Center. We are very happy to meet our customers in person again, a great occasion to exchange about market evolutions, clients' demands and innovation.
Food Ingredients China remains one of the largest ingredients event in Asia. Due to the COVID pandemic, FIC 2020 was cancelled and we were all denied the opportunity to meet our clients. However, it is very important to us to keep in touch with our customers.
Discover our latest innovations
If you are planning to visit FIC 2021, come to meet us on our booth 21Z10. You will discover our latest innovations and get more information about our wide range of dairy ingredients. We will be pleased to welcome you and help you find the right ingredient adapted to your needs.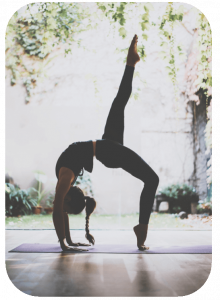 Lactalis Ingredients has recently launched a new category of native protein: Pronativ® – Native Micellar Casein. This native protein is pure and natural, without additives or chemicals, and meets high functional and nutritional properties. Pronativ® – Native Micellar Casein is particularly adapted to support an active lifestyle or to meet clinical needs.
Our range of soluble milk proteins Prolacta® is optimized for infant nutrition. Prolacta® is designed to help formulators to be closer to human milk thanks to a balanced amino acid profile including high level of essential ones and an excellent biological value. Prolacta® is close to its original form in milk thanks to a low-temperature process with membrane technology which allows preserving nutritional qualities.
We offer a broad range of dairy proteins including Laktein WPC 80 and Laktein WPI, whey proteins adapted to sport and functional applications (dairy, beverages). With a high protein and low fat content, Laktein range is ideal for protein fortification especially when requiring a free-fat content.
Lactalis Ingredients will also present its famous brand of sweet whey powders: Flowhey®. With more than 50 years of experience, Flowhey® is based on a technology aiming to optimize the lactose crystallization. This unique know how reflects Lactalis Ingredients expertise. Flowhey whey powder range offers high level of fluidity thanks to less hygroscopic, low caking and non-dusty properties. Its technical features make the powder ideal for hot and wet conditions such as export.
Meet us at FIC in Shanghai!
Follow us on Linked In to get more information.
Share on LinkedIn