New launch: organic whole milk powder
May 4 2021
Share on LinkedIn
Lactalis Ingredients is expanding its milk powder range with a new organic whole milk powder.
A growing demand for organic food
Worldwide, consumer interest in health and food quality issues is growing, and consumers are buying more organic food. The global organic food market has been growing steadily over the past 15 years. Between 2015 and 2019, the market grew by 8.7% per year to reach 112.3 billion euros in 2019.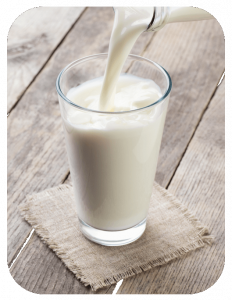 Global consumption is concentrated in North America and Europe, which together account for more than 9/10 of global consumption of organic products [1]. Europe, including France and Germany, has a strong dynamism: between 2020 and 2021, 17.2% of food products launched in Europe included organic claims, compared to 8.5% 10 years ago [2]. Organic products meet the needs of health-conscious consumers: they are perceived as "cleaner" because they are free of pesticides, antibiotics and other undesirable chemicals. They are also considered to have a higher nutritional value than conventional foods [2].
Dairy functional ingredients such as milk powder are incorporated in the formulation of many food categories. Lactalis Ingredients now offers a new whole milk powder to meet the demand of manufacturers wishing to formulate organic food products.
An ingredient suitable for organic food formulations
Lactalis Ingredients offers a new organic whole milk powder, made in France. The milk comes exclusively from French dairy farms that comply with the specifications for organic farming. The organic specifications guarantee a product free from neutralizing agents, antibiotics, preservatives, and other additives.
This whole milk is spray dried to remove the water. The resulting whole milk powder has a good dairy taste. It can be used in many applications such as chocolate, dairy and baking.
Lactalis Ingredients organic whole milk powder features
Suitable for many food applications:
Ecocert certified
French Origin
Preserved dairy taste
26% fat
Good solubility
[1] l'Agence Bio. (2020). L'Agriculture Bio dans le monde.
[2] Mintel Trends. (2020).
Share on LinkedIn