Webinar nutritional care of the elderly person, now on demand
Mar 25 2021
Share on LinkedIn
Learn how an adequate protein intake can be a key determinant of healthy ageing. You will also discover the interest of a complementary care between fast and slow proteins.
What you will learn in this webinar?
1. Ageing yes, but healthy ageing!
People worldwide are living longer. Today, for the first time in history, most people can expect to live into their sixties and beyond. In parallel to this increased proportion of older people, a constant increased life expectancy is also seen worldwide. However, despite this increased life expectancy, the period without health disabilities remains stable.
At the biological level, ageing results from the impact of the accumulation of a wide variety of molecular and cellular damage over time. This leads to a gradual decrease in many organs function associated with a growing risk of disease.
The ultimate goal is to postpone as much as possible the appearance of these physical limitations.
2. To gain or maintain mobility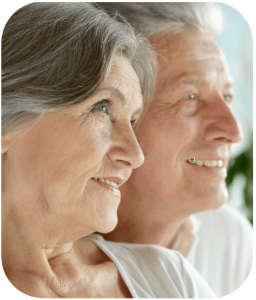 To gain or maintain mobility, the primary objective is the fight the loss of muscle mass that naturally occurs during ageing. To fight this loss, the winning combination is the association of physical activity and nutrition. When talking about the nutritional strategy, the key nutrient is protein: protein quantity, distribution throughout the day and the protein quality.
The needs in protein quantity increase with age, but the timing of protein intake is also of importance to best stimulate the muscle protein synthesis and maintain muscle mass in older adults. More and more, scientists talk about a threshold of 0,4g of protein / kg / meal to have a sufficient muscle protein synthesis in elderly that correspond to around 30 g of protein per meal .
All protein are not created equal. Thanks to their high leucine content, and their fast absorption, whey proteins are capable of stimulating protein muscle synthesis. On the other hand, Caseins, by their slow digestion present also an interest. The Consumption of caseins decreased catabolism, meaning the mechanism by which the protein from muscle are degraded. They are thus interesting during fasting periods.
3. Lactalis Ingredients' solutions for healthy ageing
Lactalis Ingredients offers Pronativ®-Native Whey Protein. It is a fast protein with superior nutritional qualities compared to standard whey proteins. It is close to its original form in milk, preserving its excellent biological value and amino acid profile (+15% leucine vs standard whey protein). Scientific studies have shown that native whey protein Pronativ® guarantees the necessary amount of leucine to stimulate muscular synthesis and improves muscle function with benefits such as better resistance to fatigue and locomotor activity .
Lactalis Ingredients completed its range of native proteins with Pronativ® – Native Micellar Casein, a slow protein, ideal for the formulation of foods requiring a low viscosity, a high protein density and a neutral taste.
¹ Stuart M. Phillips – Nutrition in the elderly: a recommandation for more (evenly distributed) protein ? – 2017
² Gryson et al; "Fast proteins" with a unique essential amino acid content as an optimal nutrition in the elderly: Growing evidence; Clinical Nutrition 33 (2014)
³ Gryson et al; Four-Month course of soluble milk proteins interacts with exercise to improve muscle strength and delay fatigue in elderly participants.(2014)
For more information on our Native Micellar Casein Pronativ®, click here.
Share on LinkedIn